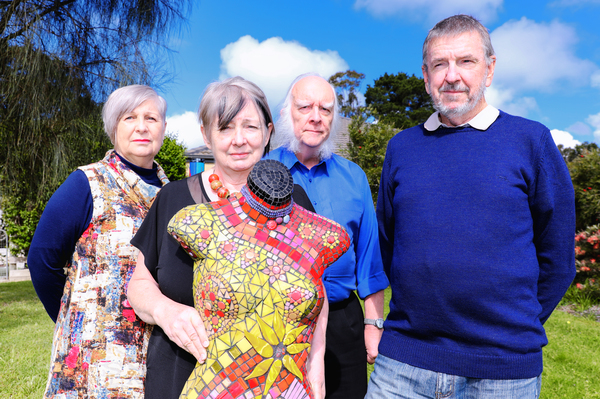 by Luke Voogt
A community campaign has delayed a proposed 550-house estate in Drysdale that will "kill" the town's rural character, according to a local group.
Geelong council received 63 submissions against the 1400-resident proposal before deferring its decision last week.
Drysdale Clifton Springs Curlewis Association president Mercedes Drummond described the council's decision to postpone its vote on a planning amendment for the estate as a "shock move".
"The decision surprised many of the councillors and officers at the meeting," she said.
City Hall received 42 submissions from community groups, affected land owners and local residents against the estate.
Another 21 residents in Marsh Ct objected to turning their street into a road servicing the planned estate.
"Such a broad community response is unprecedented and reflects the growing resistance to the increasing urbanisation of the peninsula," Mrs Drummond said.
City Hall received "generally-supportive" submissions from six affected land owners including the developer, Bellarine Springs Retirement Village and owners east of Central Rd with "development interests".
Ample Investments Group, which plans to redevelop the land and requested the council amendment, owns eight of the 28 properties.
"Council officers approached virtually no one outside of those 28 landowners," Mrs Drummond said.
The land in question is bounded by Jetty Rd, Wyndham St and Central Rd, plus the adjacent Marsh Ct.
Mrs Drummond in October warned the development could destroy "virtually the last bit" of rural land in Drysdale.
This week she reiterated the association's concerns over "1000 extra cars", drainage and the removal of up to 1000 trees.
She believed council had failed to hear residents' "voices" in its development of Drysdale over the past decade.
The council can now make changes to the amendment, refer the submissions to an independent panel appointed by Victoria's Planning Minister or abandon the amendment.
Planning portfolio chair Trent Sullivan said his fellow councillors took community submissions very seriously and wanted more time to consider the amendment.