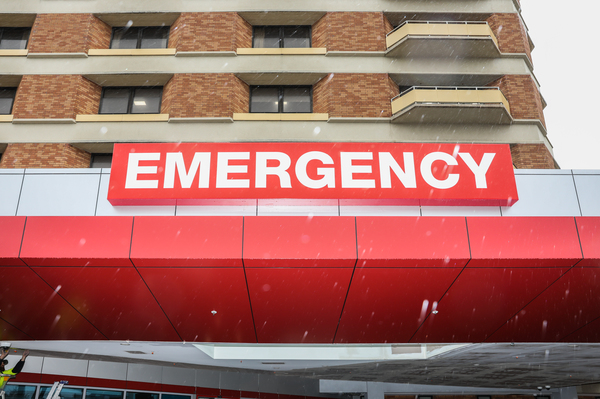 by Luke Voogt and Natalee Kerr
Authorities are investigating a bungle that led police and family to believe a Geelong West man was missing as he lay dead in a morgue.
The man suffered a medical emergency while eating at a Geelong cafe on 20 September before paramedics rushed him to University Hospital Geelong.
The man died shortly after, Barwon Health confirmed yesterday, following a 3AW report revealing the bungle.
A next-of-kin mix up reportedly prevented the hospital from contacting the man's family.
According to presenter Neil Mitchell, the next day the cafe's owner phoned the hospital, which allegedly told him the man had been discharged.
The cafe owner then phoned the man's sister, who was unaware of the medical incident, 3AW reported.
She attempted to contact her brother several times but failed to reach him.
She phoned police, who began a search for the man and broke into his apartment to find him, according to 3AW.
Police phoned the hospital three times to confirm the man had been discharged, Mitchell said.
But almost a week later police discovered the man had been dead the whole time.
Victorian Premier Daniel Andrews apologised unreservedly to the family and vowed authorities would get to the bottom of the bungle.
"We are still just piecing together exactly what's happened," he said.
"If what we think has happened here has in fact occurred, it's shameful, it's wrong."
Barwon Health chief executive officer Frances Diver in a press conference yesterday afternoon admitted the health provider gave the family "the wrong information".
She was unable to say when the family contacted the hospital but said an internal investigation would determine "who contacted who when".
Ms Diver said Barwon Health only became aware of the error via the media yesterday morning and immediately contacted the family to apologise.
A Barwon Health statement yesterday morning said staff notified police and the patient's GP shortly after the death.
After multiple attempts to notify next-of-kin listed in the patient's previous medical records they referred the matter to coroner, the statement read.
"Once referred to the coroner, it is the role of the police and the coroner to work together to notify the family.
"The patient was transferred to the coroner's mortuary in Melbourne the day after his death."
Police yesterday admitted to shortcomings in the process of notifying the family of the man's death.
"We are currently conducting a comprehensive review of the circumstances surrounding the delay in notifying the family of his death," a Victoria Police spokesperson.
"Police have spoken to the family of the deceased and apologised for any added stress this has caused during an already difficult time."