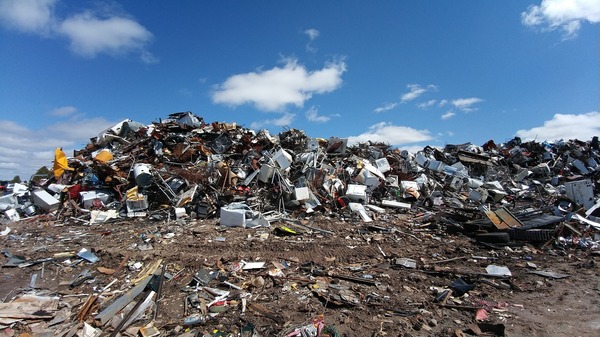 By Natalee Kerr
Geelong's council are exploring "end markets" to recycle household waste with permanent kerbside collection set to return in the "coming weeks".
Council is holding discussions with Australia's largest waste management firm Cleanaway to resume kerbside recycling services "as soon as possible," City Hall's services director Guy Wilson-Browne said.
"We are working with Cleanaway and the waste industry to process and find end markets for kerbside collected recyclable material," he said.
"We will communicate in coming weeks what materials can be recycled from the kerbside collection."
More than 4000 tonnes of Geelong's kerbside recycling was sent to landfill since the state-wide closure of SKM Recycling's services in July, costing ratepayers an additional $129,500 per fortnight, according to council.
SKM held a contract with City Hall to process 28,000 tonnes of recyclable material produced by greater Geelong each year before the shutdown of its South Geelong depot.
Council sourced external "end" destinations for recyclables including cardboard, cans and glass bottles since the closure of the local facility in a bid to ease the closure's impact.
Last week Cleanaway announced its acquisition of the collapsed company and has since resumed normal recycling services for six Victorian councils.
Cleanaway's chief executive officer Vik Bansal said "significant" progress in clearing waste stockpiles from the former SKM sites has occurred since its acquisition.
"We expect to gradually restore operations in Victoria over the coming months to provide councils with a quality, sustainable solution for their recycling," he said.
Cleanaway declined to comment on the "individual negotiation" happening between council when the Indy asked this week.