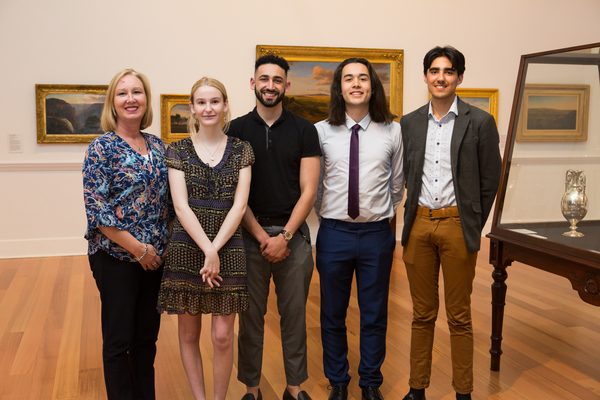 By Natalee Kerr
More than 25 "gifted" students from disadvantaged Geelong areas have celebrated their educational achievements ahead of exams this month.
The Skyline Foundation honoured the expansion of its educational program in Geelong with students, schools and supporters last week.
Northern Bay College graduate Gypsy Akhyar spoke at the celebration as one of 22 students who received financial support in last year's first Geelong trial of the program.
The program's support activities and financial reimbursement for educational expenses presented opportunities to turn-around the fortunes of disadvantaged students, he said.
"Skyline Foundation is an organisation that supports students who don't even realise they're lost," he said.
"It's one thing to afford the textbook but another to want to afford the textbook."
The 18-year-old graduated last year with an ATAR of 97.7 despite his college ranking as one of the state's bottom 10 performers.
His score was Northern Bay's highest yet and 2018's top for the region's government schools.
Gypsy, now studying science at The University of Melbourne, credited Skyline for his achievement last year.
"Skyline isn't only about the financial aspect, it's so much more," he said.
"For Skyline to be able to help me pursue my hopes and dreams was really something unbelievable."
The non-for-profit organisation was sponsoring 30 Geelong students in 2019, said its chief executive officer, Jane Sydenham-Clarke.