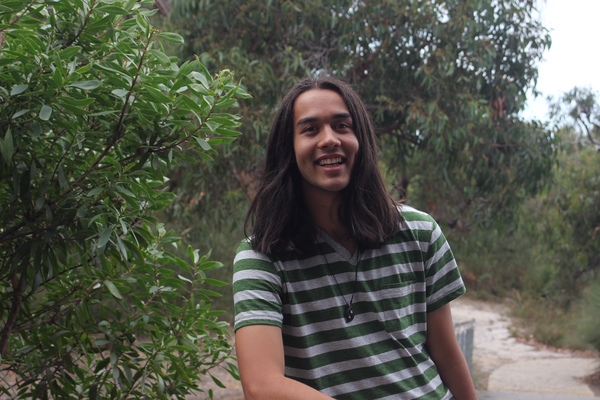 Northern Bay College student Gypsy Akhyar wants "to get out of 3214" but only so he can return to inspire others.
"I want to come back one day so someone can see what I've done," the 17-year-old Norlane maths enthusiast said.
Gypsy was one of 22 students who received financial support in the first Geelong trial of a program supporting high-achievers from disadvantaged areas.
His parents would do anything for his education, he said ahead of a function celebrating the trial's first year on Thursday night.
"If I ever needed anything for school my parents would go without rather than see my education suffer," he said.
"It took a heavy financial toll on our family. We're not super well-off."
The price included putting off buying a house as the cost of textbooks went "through the roof," Gypsy said.
But Skyline Foundation had helped Gypsy to pursue his love of maths, he said.
"Skyline isn't only about the financial aspect, it's so much more."
The foundation's practice exams and study guides would help Gypsy "pass VCE with flying colours," he said.
He and his fellow 'Skyliners' motivated each other in their "dreams to become something extraordinary," he added.
Gypsy hoped to study maths at the University of Melbourne and inspire Northern Bay College students to follow him.
"We don't get the highest ATARs but a lot of the (college's) money goes into counselling for students in need," he said.
He shared his story after college principal Fred Clark this week called for $1000 sponsorships to provide textbooks and internet at home for disadvantaged students.
"3214 is a pretty disadvantaged community – not all students have these opportunities that I have," Gypsy said.
"They get stuck in this endless loop of, 'my (parents) didn't pass high school why should I? I should just work (in fast food).'"
Reports emerged this week that half the college's students had experienced family violence or conflict by 12-years-old and by 16 half knew where to find drugs.
While not a drug user Gypsy admitted he "definitely" knew where to get them.
"I know students who smoke and do drugs," he said.
"It's just a way of coping but it ruins their academic performance."
The Skyline Foundation supported students at Northern Bay College and Newcomb and Surf Coast secondary colleges in the pilot, chief executive officer Jane Sydenham-Clarke said.
Deakin University, local businesses and "high net-worth individuals" had generously supported the cause, she said.