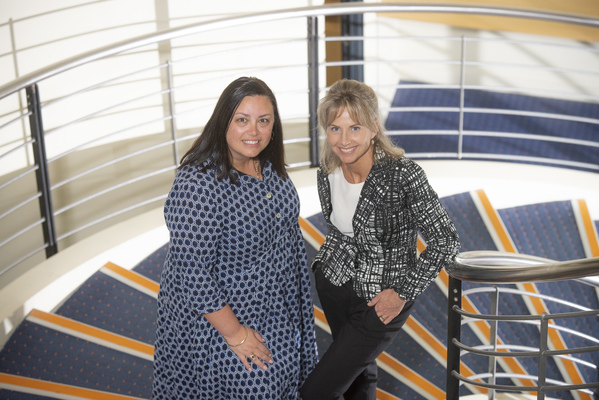 Stephanie Asher has become the second female Geelong Mayor since the amalgamation of the city's councils in 1993.
Council on Tuesday night voted unanimously for Cr Asher, the only councillor to nominate for the top job, and elected Kylie Grzybek as her deputy.
"I'm deeply honoured to be elected as mayor and I couldn't wish for a more committed, intelligent and capable deputy mayor in Cr Kylie Grzybek," she said.
"We are both passionate about getting things done for the smart, savvy and grounded people of greater Geelong."
Cr Asher thanked fellow councillors for their show of support and congratulated outgoing mayor Bruce Harwood on his tenure.
"Thank you to Cr Bruce Harwood for his steady leadership, and calm and measured manner in the council chamber as mayor over the past two years," she said.
"Also to Cr Peter Murrihy, who has done a fantastic job as deputy mayor."
Cr Asher became a councillor for the first time in October 2017 after receiving the highest percentage of first preference votes in the Bellarine ward.
She ran as an independent at the time but joined the Liberal Party last year.
The Ocean Grove resident becomes the 13th mayor since amalgamation and the second woman in the role following Barbara Abley, who served in 2002 and 2004.
Cr Grzybek, also in her first term as a councillor, will serve as deputy mayor.
The Windermere ward councillor and Lara local was humbled to be elected, she said.
Cr Grzybek thanked Cr Harwood and Cr Murrihy and said she had learned a lot from their leadership.
"The next year will be a big one for the council and I'm excited to continue the strong sense of unity we have had over the past two years."
Cr Harwood congratulated the new leader and deputy and thanked Cr Murrihy for his dedication over the past two years.
He also thanked fellow councillors, chief executive officer Martin Cutter, council's executive leadership team and council staff for their support.
Cr Asher and Cr Grzybek will occupy their positions until the next council elections on 24 October 2020.