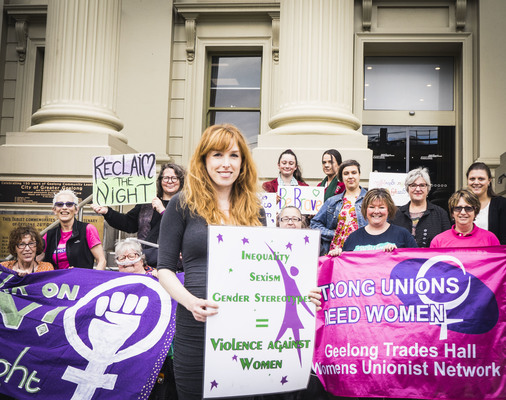 By Natalee Kerr
Hundreds of women across Geelong are set to unite against violence at an "empowering" march next week.
The annual local walk forms part of a global movement aiming to unify communities to prevent men's violence against women, said Reclaim the Night Collective's Nancy Donkers.
"It allows women and their communities to come together and speak out against violence," she said.
"For a lot of women it makes them feel like they're no longer alone."
The event started in Europe during the 1970s to advocate for women's rights to be safe on the streets but had since become "a much broader movement", Nancy said.
She said gender-based violence was a "significant" issue across the region.
"It's everywhere… it's often quite a hidden thing, there are lots of things kept secret," she said.
"In the past five years there have been some changes and responses to such violence, but really it hasn't been sorted.
"There's still a long way to go from where we want to be."
The event will launch Barwon Month of Action, which aims to educate the community about men's violence against women and children through a series of local events.
Nancy encouraged women, and men of all ages, abilities and backgrounds to attend the night with signs, banners, torches and "anything that can make a noise".
"It's really powerful and can be quite fulfilling to be part of this broader community of people," she said.
Reclaim the Night will commence at 6pm at the Geelong Trades Hall on 25 October.
For more information visit www.reclaimthenightgeelong.org.au.