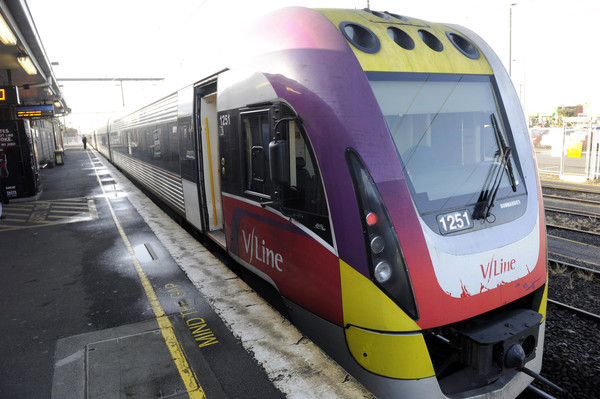 By Luke Voogt
Disruptions will continue on the Geelong line tomorrow and over the weekend with about 300 V/Line staff remaining in isolation due to multiple COVID-19 exposure sites.
"Coaches will continue to replace the majority of V/Line services tomorrow and over the coming days," a V/Line spokesperson said this afternoon.
The exposure sites resulted from seven positive tests among drivers and operational staff, according to V/Line.
V/Line will operate limited peak morning trains on the Geelong line, along with some other morning and peak afternoon services.
"V/Line and the Department of Transport are working closely with the Department of Health on a daily basis as contact tracing continues," the spokesperson said.
"We are exercising an abundance of caution in the interest of our crews and passengers.
"V/Line is doing everything it can to return trains to service as quickly and safely as possible and this has already allowed a number of peak services to resume.
"We apologise to passengers making permitted journeys for the disruption … and thank everyone for their continued patience and understanding during this challenging time."
According to V/Line, its COVID-safe plan has several contingencies for disruptions, allowing it to modify services and quickly arrange alternative transport.
"Replacing most trains with coaches will allow for services to continue to operate, giving passengers certainty and helping to contain the outbreak," the spokesperson said.
The rail operator advises passengers to check its website at vline.com.au or phone 1800 800 007 for more information.
"We will continue to provide regular updates during this time," the spokesperson said.