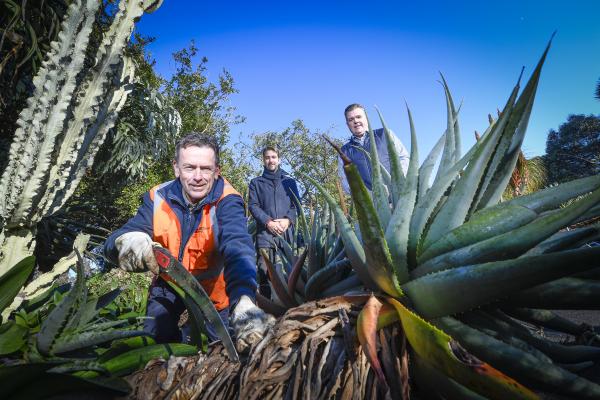 Seeds of co-operation
Geelong Botanic Gardens and Werribee Open Range Zoo have joined forces to share plants and expertise during the COVID-19 pandemic.
The collaboration grew after the City of Greater Geelong offered surplus plants from the gardens' South African collection to the zoo, which rehomed the species as part of a revegetation project.
Park makeover
Geelong council next Monday will release a draft design for "a world-class inclusive playspace" at Rippleside Park to replace the existing playground built in 2001.
The draft concept design, including a treetop walk, was created following community consultation in November 2019.
The survey results showed that shade, multi-aged play settings, toilet location, cleanliness and nature play were all important features, according to City Hall.
Desex call
Geelong-based MP Andy Meddick has called for locals to get their cats desexed during the remainder of National Desexing Month to relieve the burden on animal shelters and protect the environment.
"Choosing to desex your cat is one of the best things you can do to ensure they live a long and healthy life," the Animal Justice Party MP said.