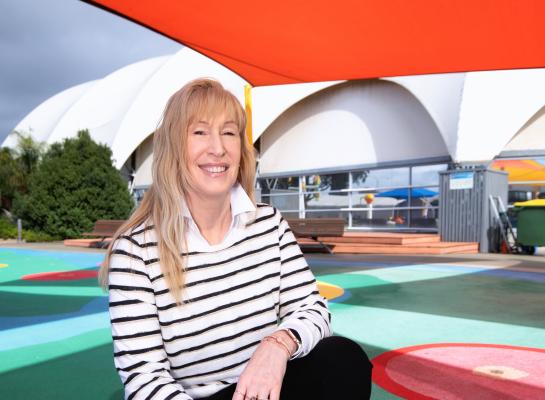 By Luke Voogt
Waterworld's Lizz Oliver wanted to set a good example to fellow employees when she saw the bright pink BreastScreen van parked "fortuitously" on her "doorstep at work".
But the Bell Park mother-of-two's decision to get screened in April 2017 ultimately led to the life-saving detection, diagnosis and early treatment of her stage 3 breast cancer.
"I was very thankful to myself that I made the effort," she said.
"I try not to think about what would have happened if I didn't get screened, but I believe it probably would have gone undetected."
Lizz described herself as an active 50-year-old at the time.
"I didn't have any side-effects and I was healthy and strong – sometimes we think it just happens to other people, I guess," she said.
"But ultimately, because it was quite a large tumour, it probably would have spread to other parts of my body if it wasn't detected."
In June 2017, Lizz underwent surgery followed by six weeks of radiation therapy.
Now she is urging Geelong locals to visit BreastScreen Victoria's mobile van, 'Marjorie', which stops at Waterworld Leisure Centre, Norlane, from next Monday until May 14.
Early detection and treatment could greatly increase the chances of surviving cancer, she said.
"The sooner a cancer is detected, the better your chances are. I hope my story will inspire people to get screened."
BreastScreen Victoria recommends women aged 50 to 74 get screened every two years.
All breast screens at the mobile van are conducted by a female radiographer, take about 10 minutes and can find cancer as small as a grain of rice, long before it can been seen or felt.
All clients who get screened on the van must wear a face mask. For appointments or information, visit breastscreen.org.au or phone 13 20 50.