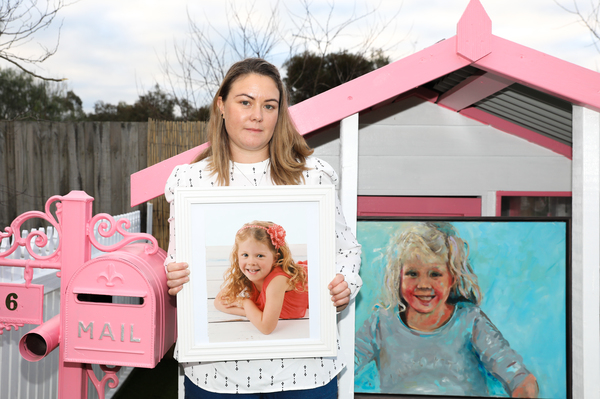 Moriac's Penny Stanley survived breast cancer only to see her five-year-old daughter die of a brain tumour during Christmas 2017.
"I still remember Zoe in her first week of kinder like it was yesterday," she said this week.
"She was so excited, and she would help choose out her clothes for the day. Three years after receiving treatment, I am still here, and Zoe is not."
Zoe's diagnosis of incurable brain cancer came following a sudden bout of headaches, just 12 months after Penny's diagnosis, she said.
"I'm still in disbelief that our daughter didn't have a chance because there were no treatment options available for these tumours."
Brain cancer research received very little funding despite being "the leading cause of cancer death in people under 40", Penny said.
Eight out of 10 people diagnosed survive less than five years – a mortality rate that had barely changed over the past 30 years, Penny said.
But she and husband Clint launched the Zoe's Fight charity last year to honour their "darling princess warrior's" brave nine-month fight against the disease, she said.
"We just adored our baby girl. She was so happy, outgoing, and will always be our little miracle."
Zoe's Fight Gala Ball returns on 7 September at Mt Duneed Estate with all proceeds going to paediatric brain cancer research at Royal Children's Hospital.
Penny hoped to match the "truly amazing" $22,000 raised in last years' inaugural event.
For more information about Zoe's Fight Gala Ball or to purchase tickets visit www.zoesfight.com.au/2019-gala-ball.