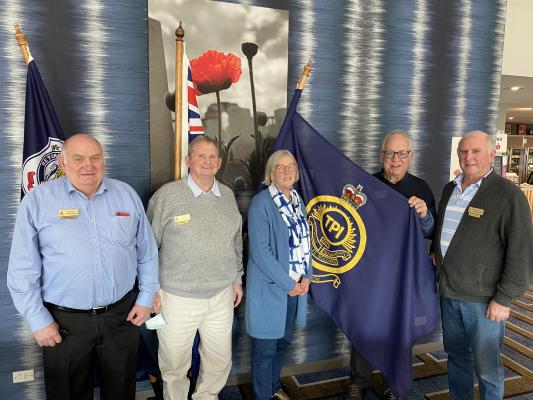 By Luke Voogt
Two Geelong veterans groups together received $32,000 in federal funding recently to support members and their families.
Geelong TPI Welfare and Social Club received $12,000 for a series of trips to reduce social isolation and provide health and well-being programs for veterans.
The club is part of TPI Victoria, the Totally and Permanently Incapacitated Ex-Servicemen and Women's Association of Victoria, founded in 1926.
The organisation has since supported its members, their families and the broader veteran community by providing welfare, advocacy, benefits and concessions.
The Naval Association of Australia's Geelong sub-section also received a $20,000 grant for a new all-seasons pergola.
"It's definitely a big tick in the box for the sub-section," project manager Murray Turner said.
The former navy radar technician, who served in Timor Leste and Bougainville, said the sub-section provided a sense of connection, comradeship and shared history among local naval veterans.
"It's a way to keep in contact with each other," the 53-year-old from Hamlyn Heights said.
The recent grant would also provide valuable exposure for the association "to make veterans aware of who we are and what we do", he said.
"We're the best kept secret in Geelong."
Federal senator Sarah Henderson last Friday announced the funding for the groups.
"Across Geelong, the work of community organisations supporting our veterans is invaluable," she said.
"I am delighted to announce the following successful funding applications for two wonderful projects which will encourage veterans and their families to better engage with each other, combating social isolation and improving well-being."