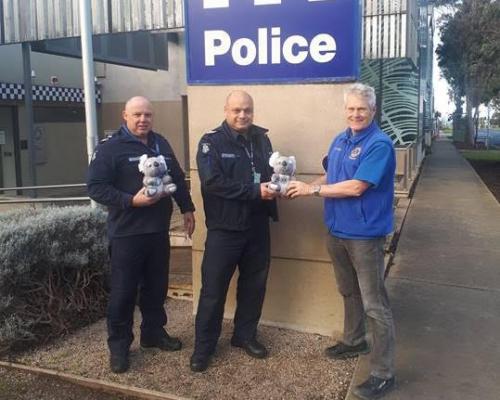 Cinema boost
The Pivotonian Cinema in South Geelong has received a $35,000 grant as part of a federal government plan to support local theatres through COVID-19.
The amount is part of $240,000 in grants for four independent cinemas across western Victoria.
"This funding will enable our independent cinemas to keep operating during this period of severe disruption, which is so important to the fabric of our community," federal Victorian senator Sarah Henderson said.
Bear necessities
Torquay Lions Club members recently presented 12 teddy bears to officers at their local police station.
The bears were for police to give to kids at motor vehicle accidents, in court, after house fires and bushfires, escaping domestic violence, in hospital or in other situations causing distress, club president Neil Roche explained.
Landcare jobs
State government has announced the funding of 80 Landcare facilitator jobs across the state for the next three years including one at Geelong Landcare Network.
"This funding recognises the crucial role that Landcare jobs play. These positions empower our environmental volunteers and landholders to continue their valuable environmental work," Geelong MP Christine Couzens said.