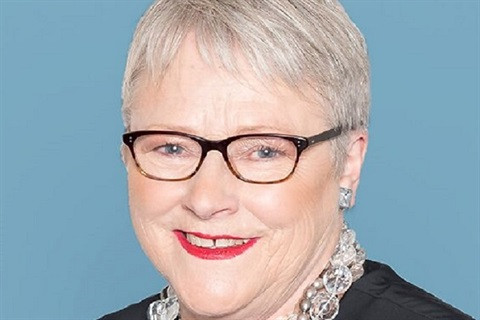 By Luke Voogt
Frustrations over "snail-paced" internet at Geelong high schools lagging behind private counterparts has made it to the floor of parliament.
Local MP Bev McArthur in question time called for an end to the "disadvantage endured by public secondary schools" in Geelong and the Surf Coast.
"The Andrews Government claims that Victoria is The Education State," the Member for Western Victoria said.
"This is impossible when internet speeds are totally inadequate in secondary schools."
The call comes after municipal alliance G21 last month revealed Geelong public schools had NBN download speeds ranging from 12 megabits per second to 100Mb/s.
Geelong private schools had speeds of 1 gigabit per second to 100 Gb/s after signing up to a not-for-profit education network called AARNet, G21 chief executive officer Elaine Carbines said.
The difference was like comparing a "Ferrari" to a "snail", she said.
Some parents of public school students were data-loading their children's phones to get usable internet, Ms Carbines added.
Ms McArthur in parliament described the speeds of 100Mb/s as unacceptable.
The speed prevented students and teachers from streaming online classes, participating in high-definition video conferencing and other online activities, she said.
Government had rejected "a ready-made solution" costing just $4.5 million, by not connecting public schools to the AARNet, Ms McArthur said.
But recent upgrades at Geelong and Surf Coast public schools had lifted minimum bandwidth to 100 Mb/s and sometimes 150 Mb/s, according to Education Minister James Merlino.
State Government had invested $67.9 million in upgrading IT infrastructure across Victorian public schools, he said.
"In the Geelong area more than 16,000 student computers are being upgraded and all 49 local schools are receiving upgraded Wi-Fi and virtual conferencing infrastructure."
This included the upgrade of 300 existing Wi-Fi hotspots, 300 new hotspots and 49 new virtual conferencing systems, he said.
Ten Geelong schools would benefit from the government's $16.4 million Improving Regional Connectivity initiative to increase bandwidth at rural schools, Mr Merlino said.
The project was 90 per cent complete across Victoria and would double bandwidth at the 10 schools, he said.
"This investment means all schools across those regions will have the same internet speeds as their metropolitan counterparts."