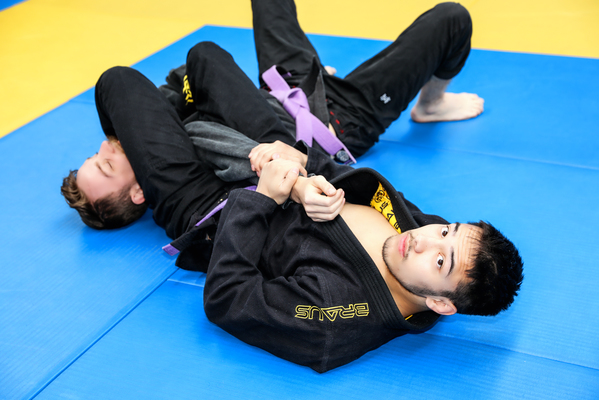 By Luke Voogt
Few would associate combat techniques that can break and dislocate arms and legs with artistic expression.
But Bell Post Hill's Ryan Gibson, preparing for Brazilian jiu jitsu's (BJJ) world championship in May, describes the martial art as exactly that.
The 20-year-old returned from New York City two weeks ago after 40 gruelling days training "hundreds and hundreds of hours" under BJJ champion Murilo Santana.
"It was unreal. It's the next level," Ryan said.
"I just worked my bum off."
Santana has won world and Brazilian titles, and has trained several champions of the sport, many of who also instruct classes at Unity Jiu Jitsu School.
"Those guys are the pinnacle. They just live on the mat," Ryan said.
Ryan took a break from studying law at Deakin University, Japanese at University of Melbourne and working in a cafe to visit New York.
He spent thousands of dollars on accommodation, training fees and flights, to grapple an exhausting three times each day.
"I had to sleep 10 hours a night just to recover."
Ryan faced off against fellow purple belts who "whipped" him at first.
"If I went there and beat everyone, that's my money wasted," he said.
Some students went to the school to prove a point by beating the best, but Ryan said he went to learn and improved his skills dramatically.
"It was hard for me to leave. I'd love to go back."
Ryan began training in Brazilian jiu jitsu at age 15 after a couple of years of judo.
His dad had encouraged him into martial arts to protect himself "growing up half-Asian", Ryan said.
But he "fell in love with BJJ" and quit Judo to make it his sole focus.
"There was so much freedom artistically (in BJJ) for me."
Soon after he decided to go competitive.
"Since I got my purple belt it kind of just switched on in my brain, how seriously I could take it."
Ryan is now training to compete as a lightweight or middleweight purple belt at the International Brazilian Jiu-Jitsu Federation World Championship in California.
"If I go there and get belted I'll just come back and train harder," he said.