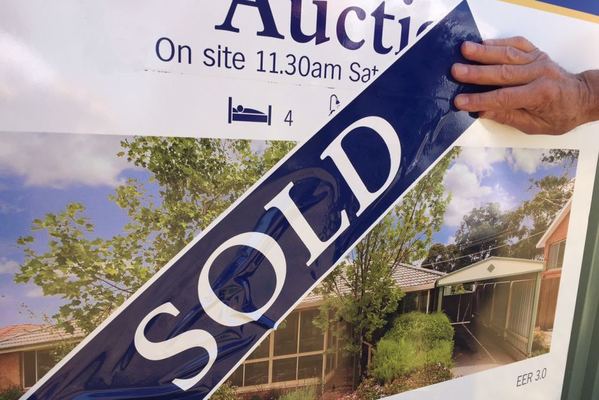 By Luke Voogt
Enquiries from Melburnians seeking to move to Geelong have doubled in the past four months, according to agents, buyers advocates and the Real Estate Institute of Victoria (REIV).
REIV president Leah Calnan said COVID-19 restrictions forcing people to work from home had driven the increase.
The revelation that employees could complete much of their work from home had caused a permanent shift toward more flexible working arrangements, Ms Calnan said.
"As a consequence of COVID we're seeing all this talent move out of metro to Geelong and the Surf Coast."
Ms Calnan said many who had always wanted to move to regional Victoria were taking advantage of that opportunity, a trend she expected to beyond 2021.
"Those stories, I think, will become more frequent," she said.
"And no longer will the next generation think, 'I have to move out of Geelong or Torquay for my job prospects at a major metro company'."
Armstrong Real Estate's enquiries from Melburnians have doubled over the past four months, according to director Megan Rovers.
"Probably one in four of our enquiries is coming from Melbourne," she said.
"I think now that people have worked from home, it's a hard argument for companies to make them go back to the office five days a week when the flexibility is there."
Geelong-based buyers advocate Vicky Whittaker agreed that "hybrid" working arrangements were prompting Melburnians to seek better value for money in Geelong.
"The amount of enquiries that we're getting from people living in Melbourne wanting to buy is incredible," she said.
Many Melburnians were also seeking holiday homes in region, most likely to escape to the coast during future lockdowns, she said.
Gartland Property's Melbourne-based enquiries have also doubled, according to director Michael De Stefano.
"Geelong has been on the radar of a lot of people looking for a lifestyle change," he said.
"I think COVID has provided an acceleration of that shift."
Commercial buyers from Melbourne were also increasingly seeking to capitalise on the "population shifting down this way", Mr De Stefano said.
Geelong house sales from June to September 2020 (2110) were almost 10 per cent higher than in 2019 (1921), according to REIV.