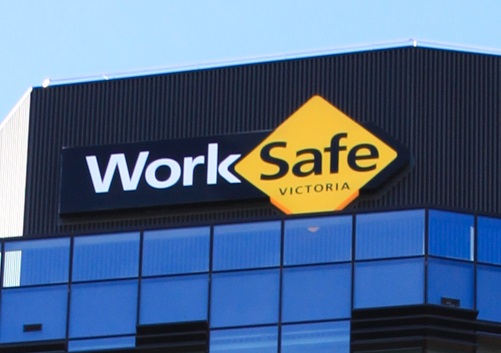 By Luke Voogt
Local workplaces claimed five lives in the 2019/2020 financial year, according to data released by WorkSafe on Wednesday.
The deaths include a stablehand of Melbourne Cup-winning trainer Danny O'Brien, who was struck by a vehicle while riding a horse on Thirteenth Beach Road, Barwon Heads, on March 9.
The collision threw the 30-year-old Japanese man from his horse and he died at the scene.
Ocean Grove builder Greg Roberts, 37, was another of the five to die on local worksites.
Mr Roberts fell from scaffolding at a St Leonards building site on November 25, 2019, and died a week later from his injuries at The Alfred hospital.
The data, released for WorkSafe's Health and Safety Month, covers Geelong, the Bellarine Peninsula and the Surf Coast.
WorkSafe recorded 1289 injury claims during the 12 months for the three areas, with health care and social assistance claims topping the list on 219.
Construction followed closely on 215, while WorkSafe recorded 164 claims in the manufacturing sector.
The overall figure is a 2.3 per cent reduction on the 1319 claims during 2018/2019.
Musculoskeletal injuries were the most common type in the Geelong area on 344, followed by tendon, muscle and ligament injuries on 243 and wounds, lacerations and amputations on 202.
Body stressing was the most common cause of injury accounting for 426 claims, about a third of total claims.
Falls, slips and trips resulted in 262 claims while 226 claims were due to workers being hit with moving objects.
During October WorkSafe will offer 16 free online seminars to help employers and workers maintain safe, healthy and connected workplaces during the COVID-19 pandemic.
WorkSafe chief executive Colin Radford said this year's program was designed specifically to respond to immediate needs.
"This year, Victorian workers and businesses are facing a unique and acute set of challenges.
"These sessions are a valuable opportunity for people to get their questions answered and hear from the experts on a range of COVID-19 related issues."
Some sessions in the Navigating Through COVID-19 program address pandemic-related safety issues in specific industries, while others will cover topics such as working from home and looking after injured workers.
Details: worksafe.vic.gov.au/events