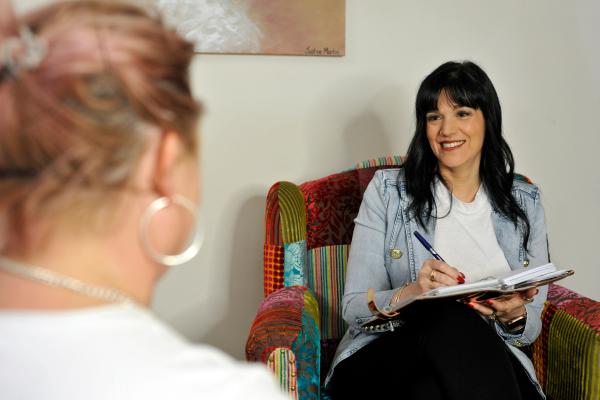 By Luke Voogt
Marshall grandmother and cancer survivor Justine Martin was among four Geelong mums to win big at the AusMumpreneur finals recently.
"I'm just blown away," the 50-year-old told the Independent on Monday.
"I'm still in shock. What that will do for my business is huge."
Justine won the Victorian Coach of the Year award for teaching art for wellness and her resilience coaching.
In her coaching Justine helps clients with everything from setting up a planner to navigating the obstacles of starting their own business.
"It could be that they've had a breakup with someone and want to get their life back on track, or they're in a job they hate and want to start their own business," she said.
"There's never been a more poignant time for that than now."
Last month Justine made the AusMumpreneur finals in 10 categories, and spoke to the Independent about her artistic journey after being diagnosed with multiple sclerosis in 2011.
"I was told I would never be able to work again. Never tell me 'can't'," she said last month.
She has also survived three cancers and three heart surgeries since her diagnosis.
Last Thursday Justine won silver for the disabled business excellence and creative entrepreneur categories, and bronze for pivotting her business and overcoming the odds.
But she described her coaching award as the most special.
"I want to be known, not just for my disability, and to be at the top of that category proves I'm more than just my disability," she said.
Armstrong Creek GP, businesswoman and mother-of-two Saba Qutub won both the Multicultural Business Excellence and Health Business awards for Victoria last Thursday.
"I feel honoured, elated and inspired," she said.
"I greatly admire the other women and finalists in the AusMumprenur awards. Every single one of them is an incredible woman and doing such an amazing job at being a mum and a business owner."
Dr Qutub and her husband migrated from India several years ago before opening their practice, Armstrong Health, in 2017.
During the pandemic she has juggled adapting her practice to the challenges of COVID-19 with pivoting her skincare business online and home-schooling her children – from work.
Her daughters, aged eight and 11, stayed at home during last year's lockdowns with her parents-in-law, who lived with them at the time.
Hushabye Baby founder and Bannockburn sleep consultant Amy Huebner won silver in the People's Choice Well-being category, while Torquay artist Katharine Rattray also won silver at the awards.