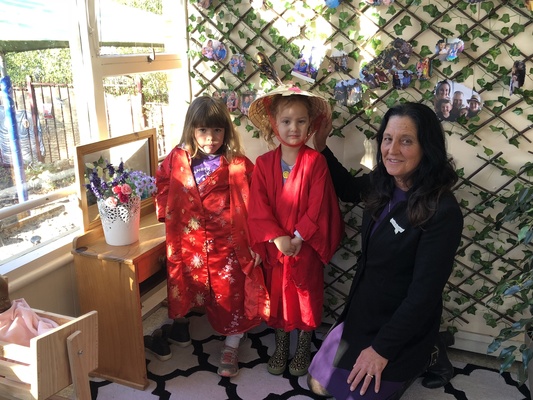 By Natalee Kerr
Geelong kinder kids are learning are learning foreign languages as part of a Victorian-first program.
The program officially launched in Geelong yesterday at Belmont's Alexander Thomson Pre-School, one of nine participating kinders across greater Geelong.
More than 60 children at the Belmont pre-school are learning Japanese for two hours weekly under the State Government program.
Kindergarten coordinator Kate McNamara said early childhood was the "prime time" to learn another language.
"At this age kids have a great ability to learn new things," she said.
"They're like little sponges. They take in everything, whereas as we get older our capacity to learn is greatly reduced."
The kinder's four-year-olds had so far "really enjoyed" learning Japanese through play including board games, books and songs, Ms McNamara said.
"It helps develop their understanding about the world around them while also supporting their language development."
The program had received "strong support" from parents since beginning almost two months ago, Ms McNamara said.
"Initially parents were a little bit curious as to why the kids would be learning Japanese but once you explain it to them they can really see the benefits for their children."
Geelong MP Christine Couzens visited the pre-school for the program's official launch.
The "important" program would help strengthen Geelong's "multicultural community", she said.
"It's a fantastic opportunity for kids to increase their cultural awareness."
The $17.9 million program covers 160 Victorian kindergartens, with children learning a range of various international languages including Italian and Arabic