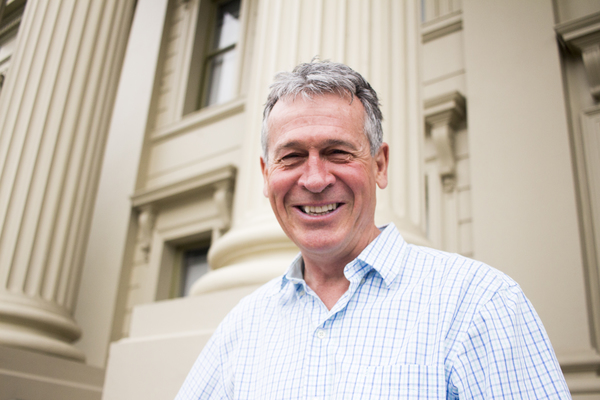 By Luke Voogt
Geelong Mayor Bruce Harwood has added two weeks of holidays to an international conference in Italy, with ratepayers footing the bill for his flights.
Council in February approved Cr Harwood and economic development manager Tim Ellis to attend UNESCO Creative Cities Network's annual general meeting (AGM) from 10 to 15 June at an estimated total cost of $10,000.
But on 28 May Cr Harwood advised council he would take leave from 6 to 9 June and 16 to 27 June.
Council paid for Cr Harwood's flight to Italy on 6 June and his return flight to Melbourne on 26 June, a spokesperson confirmed yesterday.
Council also paid for Cr Harwood's accommodation between 9 and 13 June to attend the UNESCO Creative Cities Network's AGM, the spokesperson said.
Cr Harwood faces pressure to secure an international forum for Geelong on council's latest "junket", according to Ratepayers Geelong.
In February he identified Geelong hosting a UNESCO event as a primary aim of the trip, with the delegation hoping to secure a City of Design meeting for 2021.
But Ratepayers Geelong's Andrew Senia described the goal as "wishful thinking".
"It's a waste of ratepayers' money," Mr Senia said.
"He's got to show some results, doesn't he. I hope he keeps a diary of what he does and who he talks to.
"That diary should be open to scrutiny when he gets back, including Ratepayers Geelong."
Cr Harwood and Mr Ellis attended the event as an "obligation" of Geelong's UNESCO City of Design designation, said council investment director Brett Luxford.
Geelong's council joined the 180-city network in 2017.
Mr Ellis would give a presentation at the forum outlining Geelong's "clever and creative vision" and how it is "stimulating innovation".
The Indy decided against contacting Cr Harwood for comment because of the time difference between Australia and Italy.
The time in Italy was around 4am when this story was prepared and filed.