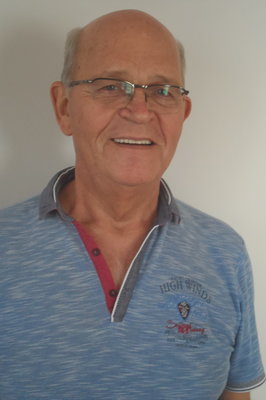 By Luke Voogt
A City Hall survey has backed plans to double the number of pokies at White Eagle House despite council opposition.
Fifty-two per cent of 241 survey respondents supported the Polish Community Association in Geelong's bid to increase the venue's gaming machines from 35 to 78.
The survey followed councillors earlier this month dedicating up to $30,000 for lawyers and an "independent expert" to fight the increase.
The extra pokies revenue would offset the association's "precarious" finances to keep White Eagle House viable, said the association's submission to the Victorian Commission for Gambling and Liquor Regulation (VCGLR).
"Poker machines are going to be here to stay," association secretary Henry Szkuta said this week.
"We wouldn't be able to survive (without them) now. We've gone too far."
The association had planned numerous projects totalling $4.7 million based on increased revenue from the extra pokies, Mr Szkuta said.
The projects included a synthetic pitch and unisex change rooms for the affiliated Breakwater Eagles Soccer Club and renovating White Eagle House's sports bar and gaming areas, he said.
"There would be no way we'd be able to do a synthetic soccer pitch without (the extra pokies)."
Councillors voted 7-4 earlier this month to hire lawyers and the independent expert to fight the bid at VCGLR when it considers the pokies application on 26 February.
Council will take on the association citing a higher-than-average density of pokies in "areas of disadvantage" around White Eagle House.
Council lost thousands of dollars at the VCGLR in December after losing a legal fight against Geelong RSL's bid for more pokies.
But Cr Sarah Mansfield believed that adding the input of an independent expert could be the key to winning this time.
"If we analyse recent decisions at the VCGLR, the best chance we have of success is to have legal representation and an independent expert to present the strongest case possible," she said.
Cr Mansfield opposed the application despite acknowledging the association's "good work", citing a large body of evidence linking more pokies to more problem gambling.
"The density of EGMs (electronic gaming machines) in this area is very high already, and this application seeks to increase that density even further.
"The overall harm to the community from problem gambling to me far outweighs any benefit."
The survey result appeared in council's recent submission to VCGLR.
Two per cent of voters were "unsure", while 46 per cent voted against the pokies. Public consultation closed on council's YourSay website on Wednesday.