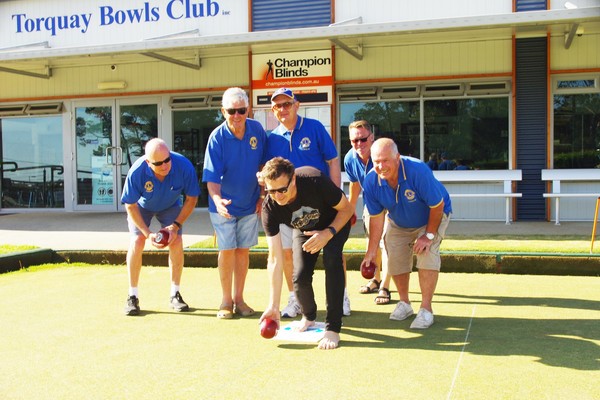 Torquay Lions hit the green last Friday to raise more than $7000 for a local high school leadership program, including a Kokoda Trail trek.
About 120 bowlers rolled up in sunny conditions at Torquay Bowls Club to raise money for Surf Coast Secondary College's Emerging Leadership Program.
Torquay Lions Club president Patricia Blane thanked the sponsors, her fellow members and bowlers who made the day "such a successful event".
"Our Lions club is always on the alert for projects which need either financial or physical input," she said.
"Youth are precious to our club and we try to help develop good citizens through programs such as this one, youth of the year competitions, and providing scholarships to younger students to help them advance their education."
Senior students will walk the Kokoda Trail in Papua New Guinea, testing their teamwork, leadership and endurance as part of the program.
Their trek will follow the struggles and battles of Australian soldiers in the jungles of Papua New Guinea during World War II.
The bowlers competed for cash prizes donated by local businesses.
Major sponsor Craig Smith said Torquay Lions Club did a great job in their community.
"They help out in so many ways, not only raising funds for worthy projects, but also assisting people needing help locally, nationally and internationally."
Bowlers across Geelong and the Surf Coast took part with Torquay's Gerry Thomas leading a team that won the day's competition.