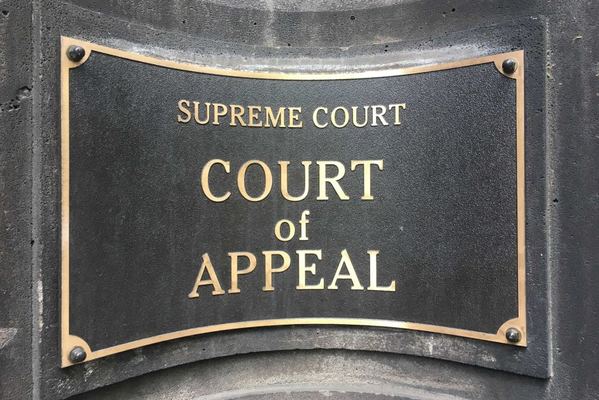 by Luke Voogt
A man who bashed a widow to death with a brick and a golf club has lost an appeal against his murder sentence.
Peter Raymond Brown, 59, who once ran a Geelong business, last August pleaded guilty to murdering Simone Fraser at his Rockbank home in March 2018.
Supreme Court judge John Champion last November sentenced Brown to 30 years in jail with a minimum of 24 years.
Brown and Mrs Fraser were arguing outside when he picked up a brick and hit her to the head several times, Justice Champion said.
After the assault Brown attempted to suffocate her with a plastic bag and duct tape.
"However, you could still hear Mrs Fraser making noises, so you struck her head with a golf club," Justice Champion said.
"This was with such force that the head of the golf club snapped off."
He then dumped Mrs Fraser's body about 100km west of Albury.
Brown's lawyers appealed on the basis the sentence was "manifestly excessive" but on Wednesday five Court of Appeal judges dismissed the bid.
Given Brown pleaded guilty, admitted the crime and helped police locate Mrs Fraser's body, the sentence could be considered "stern", the judges said.
But the serious nature of murder and the circumstances aggravating it made Justice Champion's original sentence within "the range available", they said.
During a 14-year relationship Brown and his then partner started a business called Geelong Showers & Screens. But the business failed in 2005 and their relationship ended, the Court of Appeal heard.
In 2011 he commenced living at a caravan park in Rockbank and had a short relationship with the widowed Mrs Fraser.
In April 2017, Mrs Fraser received approximately $350,000 from her late husband's estate.
In October 2017 Brown became infatuated online with a woman in the Philippines despite never meeting her in person.
He borrowed money from his employer and removed $14,000 from his then gravely-ill father's account to send to the woman.
In February 2018 he resumed contact with Mrs Fraser and borrowed $3800 from her, which caused the argument leading to her murder.