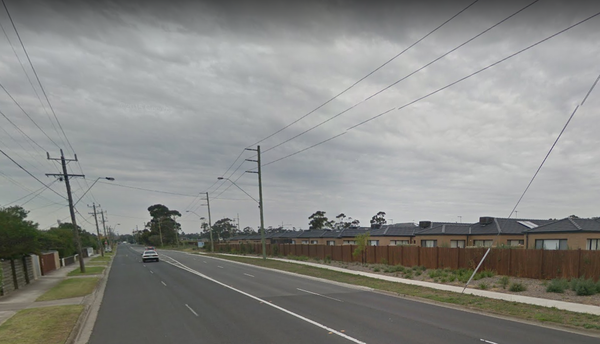 Pizza fire
A Geelong pizza shop has suffered serious damages after a fire gutted the business yesterday morning.
Emergency services were called to Pizzas with Attitude on Donnybrook Rd at 12.30am due to reports of a blaze before it was controlled by fire crews around 2am.
Road funding
North Geelong's Thompson Rd is set to receive $200,000 of upgrades including added lanes in a bid to address a significant history of crashes, State Government announced yesterday.
There has been 25 serious injury crashes and 46 minor injury collisions during the past five years on the stretch of road, with four lives lost this year.
Worksafe resignation
Worksafe Victoria's chief executive Clare Amies has announced she will be stepping down from her position later this year to take up a new role at another government department.
Ms Amies led WorkSafe Victoria since 2015, playing a lead role in moving the company's headquarters to Geelong with the $120 million office opening last year.
Council 'surplus'
Geelong's council has recorded a surplus of $125.3 million in 2018-19, contributing to a $160 million rise in the total value of council-owned and managed assets.
But council's latest report also reveals debt levels have increased from $48.7 million to $65.8 million, with $26 million in new borrowings and $8.8 million in repayments.
Fishy project
Local fishers have helped to track the movement patterns of more than 400 whiting in the region as part of a citizen scientist project.
Almost 700 whiting were tagged across Victorian waters, the biggest being 48cm, with 60 per cent found in local areas such as Queenscliff, Geelong and St Leonards.
Heart trial
Geelong patients will be the first to trail a new smartphone app that aims to prevent the country's leading cause of death.
Patients recovering from heart disease will have the chance to access a free rehabilitation coach anywhere or anytime through the app SCRAM developed by Deakin University researchers.
Missing girl
Missing 11-year-old Sienna Johnson, who disappeared from her Manor Lakes home about 11.30pm on Tuesday, could be in Geelong, according to police.
Police released an image of Sienna on Thursday and urged anyone who knows of her whereabouts to phone Werribee Police Station on 9742 9444.