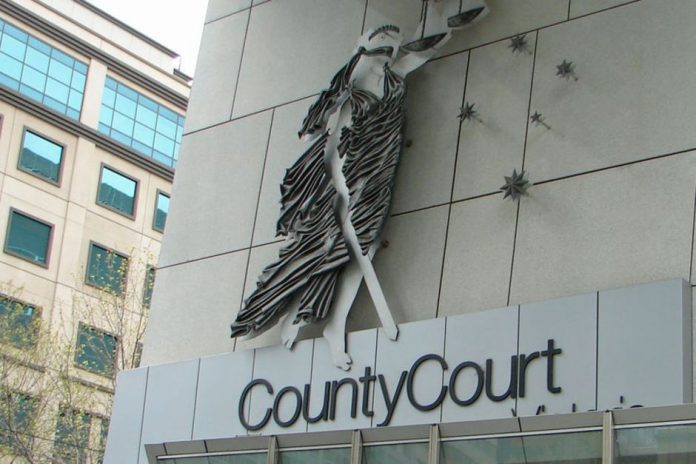 By Natalee Kerr
A local man who was brutally bashed in Geelong West has been awarded almost $100,000 in compensation.
Belmont's Philip Little sustained jaw and nose fractures after being punched several times by his partner's daughter then partner Jaron Morello during an evening in 2015.
Mr Morello was ordered to pay $95,900 to the 60-year-old for the "pain and suffering" caused by the assault, the County Court of Victoria ruled last week.
Judge Robert Dyer said the emotional injuries experienced by Mr Little as a result of the assault were "very significant".
"I accept that the constellation of physical and non-physical injuries and their consequences have had a very serious effect on the applicant's enjoyment of life," he said.
The assault occurred when Mr Little visited his partner's daughter where Mr Morello later arrived allegedly under the influence and attacked Mr Little.
At Geelong Magistrates Court in 2016, Mr Morello was sentenced to four months jail followed by a 12 month corrections order for recklessly causing serious injury.
Following an appeal in 2017, he was later re-sentenced to a three month prison term with a 12 month corrections order.
Mr Little, a former Geelong tattoo business operator, said in affidavit he endured ongoing physical problems since the assault including the need for new teeth.
"I have suffered constant pain in my jaw, particularly in the middle right of my mouth on the bottom jaw," he stated.
"To manage the pain, I take paracetamol multiple times per day. I am now using Endone and Tramadol when the pain becomes particularly bad."
Mr Little said in another affidavit the incident resulted in his mental health deteriorating, describing it as pushing him "over the edge".
"I had suffered from PTSD (post-traumatic stress disorder) and anxiety and depression in the past, but since the assault it has worsened significantly," he said.
Mr Little also stated he experienced periods of homelessness "largely attributable" to his emotional difficulties that worsened following his injuries.