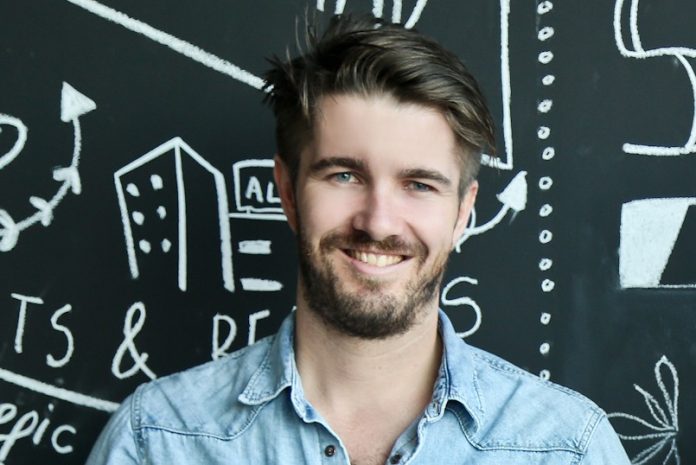 By Natalee Kerr
From dish boy to award-winning entrepreneur, Geelong-born chef Tom Arnel thanks a schoolies trip for starting his international success.
The former St Joseph's 2003 graduate was accepted into economics at Deakin University but "never turned up" after something else grabbed his interest.
"I went to schoolies at Lorne and I ended up getting a job as an apprentice chef while I was there," he said.
"The kitchen seemed way more exciting than an economic degree."
The 33-year old is causing a stir in Dubai since moving to the city almost a decade ago, becoming co-founder of hospitality empire Bull & Roo that currently owns six eateries.
The young managing director also recently added a new title to his name, claiming Restauranteur of the Year at the 2019 Caterer Middle East Awards.
"It's probably the most prestigious award within the Dubai eatery industry," Tom explained.
But despite his success, Tom insists his career started from local humble beginnings.
"The first job I ever had was washing dishes at a Geelong pub called the Preston when I was like 14," he said.
"That's when I fell in love with the kitchen culture."
After his apprenticeship in Lorne, Tom had a stint under Shannon Bennett at Vue de Monde, Australia's number one restaurant at the time.
He then worked at some of the world's most prestigious restaurants before moving to Dubai, launching his first business in 2013, a "Melbourne-inspired" café called Tom & Serg.
"I always knew from a young age that I wanted to explore the café culture," Tom said.
The passionate foodie said he follows a philosophy of "sweet, sour and salty".
"If anyone asks me 'is that seasoned correctly?' I say does it taste like a packet of salt and vinegar chips? If it does, then you're good," Tom joked.
So what Australian meals feature at Tom's restaurants over in Dubai?
"Avocado on toast is a massive one. Poached eggs are a big thing too," he said.
Tom added the impact of his time in Geelong has never left his side throughout his career.
"I've used a lot of Geelong influence over the years," he said.
"I have more than 250 employees now, including young people from Geelong."
The father-of-three said his "dream" is to one day own an eatery in his hometown.
"I'd love to open a restaurant in Geelong. It would be great to come back to do that in the years to come," he said.