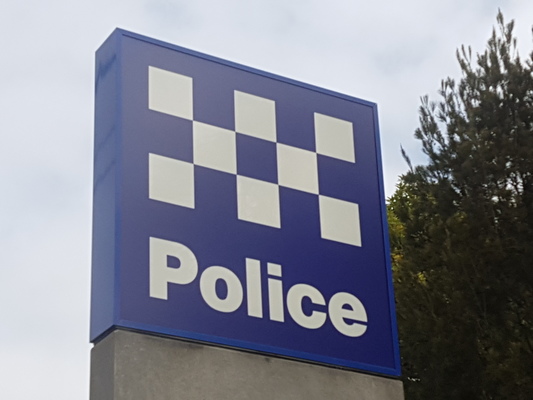 By Luke Voogt
Two men face attempted murder charges over a Barwon Prison stabbing that left underworld figure Tony Mokbel in a critical condition on Monday.
Armed Crime Squad detectives on Tuesday charged two 21-year-old men with attempted murder, intentionally causing serious injury and causing serious injury intentionally in circumstances of gross violence.
The men would appear before Geelong Magistrates' Court for a filing hearing on Friday, a Victoria Police spokesperson said.
The charges related to the stabbing of Mokbel, 53, and a 31-year-old man, about 3.40pm on Monday, the spokesperson said.
CCTV footage showed two men punch and stab Mokbel as he returned to his cell, Victoria's Commissioner for Corrections Emma Cassar told ABC Radio yesterday.
The attack left Mokbel unconscious and with serious head injuries and a stab wound to the chest.
Prison staff responded in less than 10 seconds, securing the two suspects and provided medical assistance to Mokbel, Dr Cassar said.
The 31-year-old inmate injured in the attack appeared to be going to Mokbel's aid in the footage, she said.
Three shivs had been handed to police investigating the attack, Dr Cassar said.
She said prison staff separated the two suspects within moments of the attack and moved them to a high-security unit at the prison.
Paramedics airlifted Mokbel to Royal Melbourne Hospital where he remained in a critical condition this week.
The 31-year-old man was released from hospital on Tuesday morning.
Mokbel had been serving 30 years in jail after a conviction in 2012 for his part in an elaborate drug syndicate known as The Company.
He fled in Melbourne in 2006 while on trial for drug trafficking, and hid in Bonnie Doon before being driven to Western Australia, where he set sail on a yacht, hidden in a secret compartment with its toilet.
He sailed to Greece where he was arrested 15 months later in June 2007.