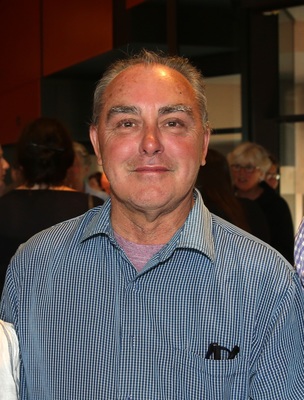 A new Geelong Nature Forum will shed "light on the natural wonders" of the city and its surrounds, according to council and environmental groups.
Geelong Field Naturalists Club president Rod Lowther welcomed the forum as a chance to highlight "oases in our urban environment".
"We have so many parks and reserves with rare and interesting flora and fauna," he said.
"But a lot of residents don't fully know about the treasures we have in our backyard."
The one-day forum will feature short talks by 15 local biodiversity experts, who will speak about Geelong's natural assets.
"It will also provide a great opportunity for people to drop in and speak one-on-one with experts about different areas of interest," Mr Lowther said.
Among the presenters is Craig Morley, who has collated more than 300,000 surveys of nearly 320 bird species to create a database for Geelong.
The citizen science project, which received funding from council, produced The Geelong Bird Report 2013-2016.
"For the first time we have maps and charts which show the movement of birds in the Geelong region with the seasons," Mr Morley said.
"Some species, such as the Little Friarbird and Bridled Tern, were recorded for the very first time.
"We also discovered the Pacific Koel, a cuckoo which lays its eggs in the nests of other birds, breeding in Highton."
Mr Morley is also a member of Geelong Field Naturalists Club, which has carried out flora and fauna surveys for government bodies since 1961.
The club has partnered with council for the Geelong Nature Forum.
Geelong Mayor Bruce Harwood described the free forum a great chance "to learn more about the depth of our natural environment" and "its countless popular and hidden attractions".
"The City would love to see more people engaging with our 330 parks, reserves, bush trails and picnic spots across Greater Geelong," he said.
The Geelong Nature Forum takes place at the Geelong Library & Heritage Centre on 16 March.
Cr Harwood encouraged anyone interested to visit: www.eventbrite.com.au/e/geelong-nature-forum-tickets-53667700537.