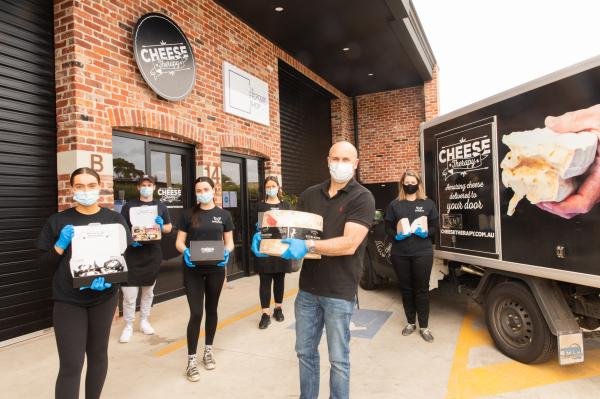 By Luke Voogt
Connewarre father-of-three Adam Worsley is helping to keep Geelong's economy going after losing his job in March due to COVID-19.
Adam in June helped open Cheese Therapy's new Geelong distribution centre after Crown Casino put his job as acting head of security "on hold".
The retired colonel, who served as an artillery officer in Timor and Afghanistan, got the job as operations manager through company owner and old army mate Sam Penny.
"As well as being a good job, it's a great initiative and cause," the 47-year-old said.
Previously, the company distributed products from 17 artisan cheesemakers from its Queensland headquarters.
But 16 of the cheesemakers were based in southern Australia, including about half in Victoria, Adam said.
"It was just doing unnecessary food miles."
The new distribution centre took advantage of Geelong as "a great central hub" outside of Melbourne's current stage four lockdown, Adam said.
And the move appears to have worked, with Cheese Therapy's August sales alone almost tripling its entire 2019 (calendar year) revenue, according to the company.
Sales tripled again last week leading up to Father's Day, Adam said.
About 10 people work at the Geelong distribution centre including mums and high school graduates, some of who lost previous jobs due to COVID-19, he said.
Adam said he was thrilled to provide local employment, make a small contribution to Geelong's economy and help cheesemakers survive the pandemic.
Employees interacting at work was also good for their mental health, he said.
The company plans to employ more Geelong locals and sell cheese direct from the centre when restrictions ease.
Details: cheesetherapy.com.au