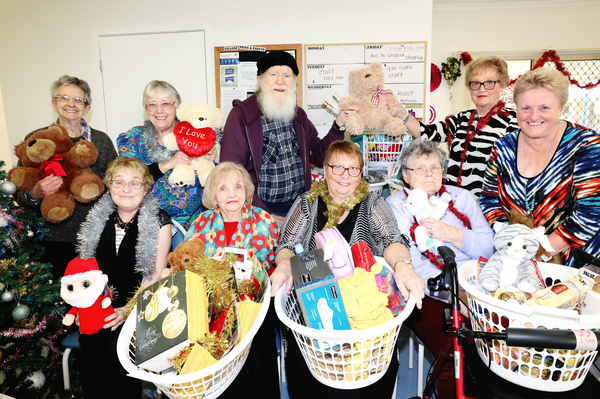 Geelong seniors are spreading the festive spirit this year, donating gifts to those in need in time for Christmas.
The seniors from Ingenia Gardens' Geelong and Grovedale communities joined forces recently to collect presents to donate to the Bethany Giving Tree Appeal.
Ingenia Gardens' Jane Watts, who helped organise the fundraiser, said the elderly residents recognised the need to lend a hand to those doing it tough at Christmas.
"Our residents have been really generous, donating books, art and school supplies, food and other items leading up to the Giving Tree event," she said.
"They know Christmas can be a time where many families struggle to afford the sorts of things most of us take for granted – donating gifts allows struggling families to create special memories.
"Bethany does so much valuable work in our community, and we're pleased to be able to support their efforts in this way."
The seniors last week donated the gifts to a representative from Bethany Community Support, which provides various services for battling families and disadvantaged people in Geelong.
They also donated food items for Salvation Army to distribute as part of the fundraiser.
Bellarine Probus Choir sang jolly Christmas Carols at Ingenia's St Albans Park community hall during the event last week.