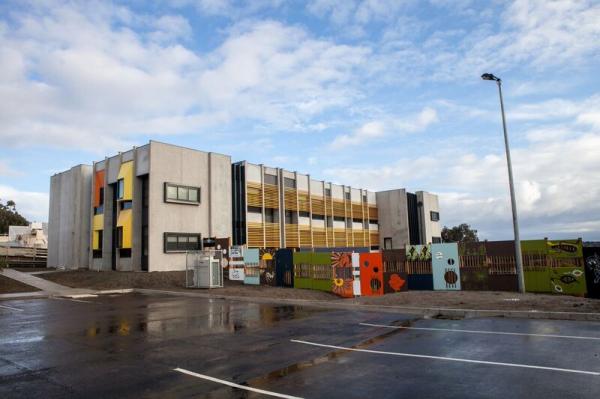 Ash Bolt
Investing in a youth foyer for Geelong would help combat youth unemployment and provide options for young people at risk of homelessness, according to research by the state's independent infrastructure body.
Youth foyers provide people aged between 16 and 24 with stable accommodation for up to three years while offering mentoring as they complete their education or enter employment.
Released in August, Victoria's 30-year infrastructure strategy calls for the state government to fund at least six new 40-bed youth foyer facilities in regional Victoria by 2026, including one in Geelong.
Infrastructure Victoria has identified Geelong as a suitable location due to its access to education and community services and its low level of educational attainment, with up to 39 per cent of people between 20 and 30 not having completed year 12 in some areas of the city.
Geelong also has double the state average of school leavers who are neither in the workforce or completing study or training.
Infrastructure Victoria acting chief executive Jonathan Spear said while vulnerable young people needed support in every part of Victoria, pockets of regional cities were some of the most disadvantaged in the nation.
"While extensive efforts have been made over the years to revitalise regional cities and attract new industries, youth unemployment remains a challenge for many areas as young people seek to break into relatively smaller job markets," Dr Spear said.
"Youth foyers are more than just a temporary housing solution, they offer young people personalised support through coaching and mentoring, helping them find meaningful work, build independence and develop valuable life skills."
Dr Spear said while youth foyers could be more costly than traditional housing services, their benefits outweighed the costs.
"Support networks play an important role in helping young people transition from schooling to the workforce, whether it's friends, family or mentors, but unfortunately not everybody has access to these networks," he said.
"Research shows that targeted interventions that support a successful transition from school into work or further study help young Victorians thrive in later life.
"As we transition to a COVID normal world and look towards recovery, now more than ever we need to support our young people as they navigate crucial life transitions, breaking the cycle of disadvantage and lifting economic output in the regions."