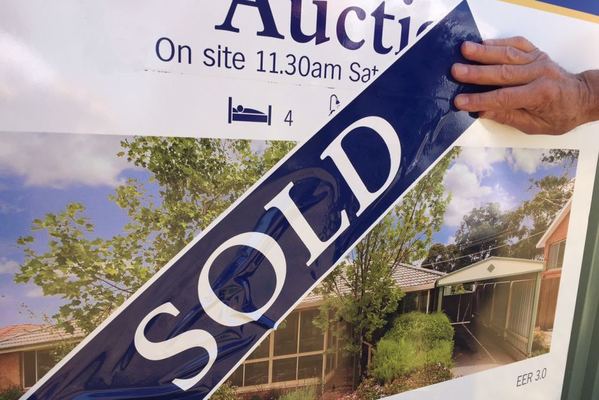 Belmont has emerged as regional Victoria's hottest property market with a 100 per cent auction clearance rate in September, according to the figures of a peak industry body.
Auctioneers sold all 10 houses that went under the hammer of Real Estate Institute of Victoria (REIV) members during the month, said the organisation's chief, Gil King.
Belmont had the equal highest clearance rate and the most auctions of any Geelong suburb in September, he said.
The REIV figures indicated that the other suburbs also fared well for September, with Geelong boasting seven of the top 10 auction locations in regional Victoria for the month.
East Geelong, Norlane and St Albans Park also had 100 per cent clearance rates, with three auctions for the first suburb and two each for the others.
Highton's five auctions provided three sales, while Newtown's six also netted three, the REIV counted.
The other three top-10 regional places went to the "diverse" towns of Mildura, Wodonda and Gisborne, Mr Kings said.
Regional Victoria had 96 auctions for the month, with 58 sales producing a clearance rate of 60.4 per cent.
"This brings the average clearance rate for regional Victoria to 66.2 per cent for September quarter 2019, up from 52.4 per cent in previous quarter," Mr King said.
"There are opportunities for both occupiers and investors to get good value from buying property in regional Victoria."
Record low interest rates, "easier" finance and government financial incentives were supporting the market, Mr King said.
"Our members report that buyer interest is increasing through spring but low supply of properties for sale should lead to increasing prices as the year draws to a close."
Mr King said the state's rental vacancy rate was 1.5 per cent, twice the minimum considered "healthy" for the market.