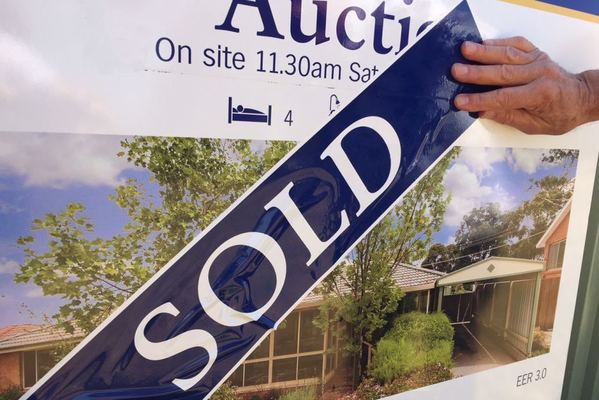 by Luke Voogt
Geelong house prices will take three years to recover from a four per cent slump during 2018/2019, according a forecast by mortgage insurer QBE.
After rising 12.5 per cent in 2017/2018, prices fell by four per cent last financial year, according to the insurer's recently-released report.
The fall in Geelong prices followed a downturn in the Melbourne market, the report stated.
But Geelong house prices had outperformed the neighbouring metro market over recent years, QBE mortgage insurance chief executive officer Phil White said.
Buyers escaping Melbourne's high house prices, and first home buyer incentives for dwellings under $600,000 had driven demand in Geelong, he said.
The insurer forecast Geelong prices would improve by a "modest" four per cent over the next three years.
Geelong's "affordability advantage" and stamp duty concessions would continue to drive demand, according to the report.
"However, with Melbourne house prices becoming more affordable, the impetus to Geelong property prices is likely to be reduced," Mr White said.
"Our report sees Geelong's median house prices rising to $540,000 by (June) 2022."
The report forecast employment remaining "buoyant" in Geelong with projects such as new office towers and the new $650 million Lara maximum security prison.
"Geelong has met the challenge of rising unemployment due to the loss of car manufacturing in the area in late 2016 thanks to solid local employment growth in the service sector," the report said.
But QBE's statistics, compiled by analytics company PriceFinder, contrasts starkly with Real Estate Institute of Victoria (REIV) data indicating house prices actually rose six per cent during 2018/2019.
The REIV data, which City of Greater Geelong uses, shows house prices rising from $530,000 to $565,000 during 2018/2019.
REIV's data shows Geelong prices flatlining at $565,000 during the last quarter, compared to a 1.1 per cent drop in Melbourne.
Prices dropped 6.7 per cent in Melbourne during 2018/2019 according to REIV.
REIV and PriceFinder use State Government as the ultimate source for median prices.
But both use other sources for more recent sales given State Government only records data when properties settle.
PriceFinder uses sales recorded through Domain, while REIV analyses sales from its members.
REIV seasonally adjusts its data to reflect calendar-related increases to better compare quarter-to-quarter data, according to its website.
For example prices normally fall in March and rise in December.
QBE did not adjust the PriceFinder data as "we prefer to have the actual median", a spokesperson said.