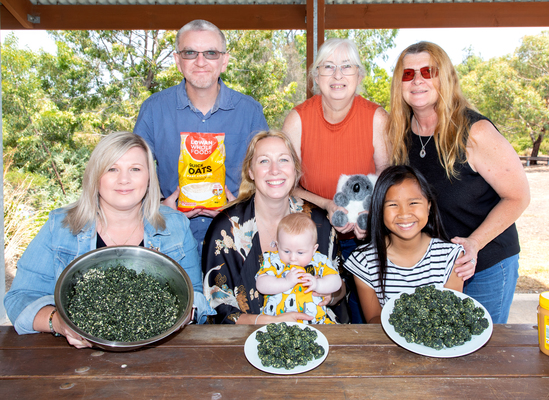 by Luke Voogt
Just days after volunteering to help animals suffering from bushfires, Donna Evans found herself at the forefront of local efforts to save Australia's beloved native wildlife.
The Leopold grandmother is coordinating hundreds of Geelong locals making thousands of tiny 'fauna balls' to feed fire-stricken marsupials.
"It's been a late night," she told the Independent on Wednesday.
"I've only been the (Geelong) coordinator for 24 hours. Even more people are pinging me on social media saying they want to get involved!"
Donna was "shocked" when Animal Rescue Collective Craft Guild asked her to coordinate their Geelong efforts, after she signed on over the weekend.
"But when I thought about it, I actually felt privileged to have a bit more of an impact," she said.
"You just feel so helpless with everything that's going on with the bushfires."
She began coordinating supplies for the 20g nutrient-filled balls, makers and local freezers to store them.
"I have no idea how many we've done but it's in the thousands," she said.
As well as killing wildlife and destroying habitats, the fires were depriving them of their main food source, Donna explained.
"These balls are a substitute that gives them what they need until the bush begins to regenerate," she said.
"They're placed in tree hollows, rocks and places where the animals would go fossicking for their food but (away from) predators.
"This is something that we can continue to do as its going to be needed for months to come."
Donna initially signed up to "preserve what we've got left" for her one-year-old grandson and "big animal lover" Donovan.
"We are very lucky and spoilt with the wildlife we have here in Australia," she said.