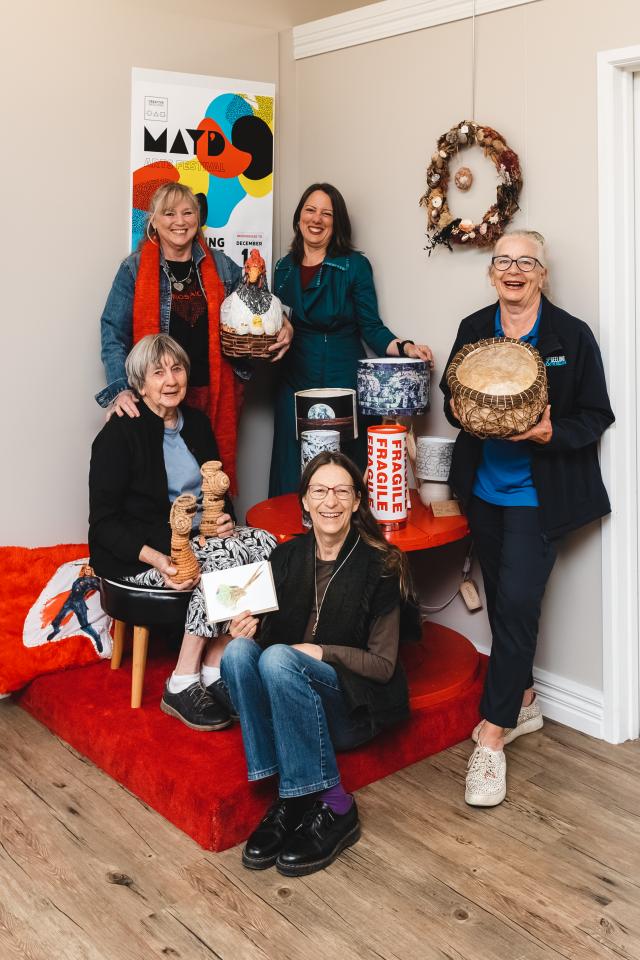 Ash Bolt
A festival designed to shine a light on local creators will finally go ahead on Saturday, after being forced to postpone multiple times.
The Creative Geelong May'd Arts Festival was originally scheduled for May and pushed back several times due to lockdowns.
The festival will showcase local makers throughout Centrepoint Arcade on Saturday and give the community the chance to meet local artists, makers and creators.
Creative Geelong chairwoman Fiona Lee said it was pleasing to finally be able to hold the event more than six months after it was originally planned.
"We can't wait to finally present this event, it has been a difficult time for the entire community and we look forward to showcasing our local makers," she said.
"I urge you to support the creative community as we all try to find a new and safe way of gathering and sharing our passion for the creative industry."
Entry is free and all items on show are on sale.
The festival will show off works by local artists, including fashion designer Fernanda Covarrubias, Geelong Fibre Artists, Jessica Sanzaro, jewellery designer Scarlett Bronte, Di Crea, Joshua Maxwell de Hoog, painter Brian McKinnon, drawer Annita Peters, Rachel Burke, clothing designer Smiel and GEMS.
Ms Lee said there would also be the opportunity to see how some of the artists worked.
"Our two resident artists Rachel Burke and Brian McKinnon will be on site in their studios offering a unique opportunity to tour both studio spaces," she said.
She said the festival was a great chance to support local creators and take home a treasure.
While the festival had been postponed Creative Geelong also created a pop-up artists retail shop in Centrepoint Arcade to sell and promote artists' work.
The May'd shop is open on Tuesdays and Thursdays from 10am-3pm.