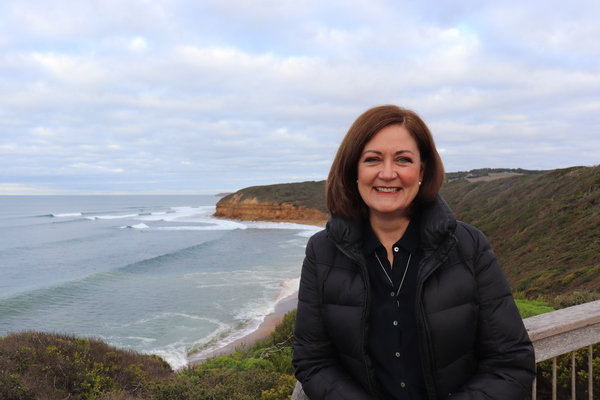 Ousted Corangamite MP Sarah Henderson will return to federal parliament after winning preselection to fill a senate vacancy over the weekend.
"I am incredibly humbled by the great honour of being preselected by the Liberal Party," she said in a statement on social media on Sunday.
"I look forward to hitting the ground running and being a strong Liberal voice for all of Victoria."
Ms Henderson confirmed she would base her office in Geelong in the statement, but had yet to decide upon an exact location.
"As I have committed, I will be establishing my principal senate office in Geelong," she said.
The vacancy came following the appointment of Liberal senator Mitch Fifield as Australia's Ambassador to the United Nations.
Ms Henderson reportedly beat Greg Mirabella, the husband of former Liberal MP Sophie Mirabella, by 37 votes in a meeting of about 550 party delegates.
Sources at the preselection said Ms Henderson won 234 votes, compared to 197 for Mr Mirabella, according various media reports.
"I pay tribute to the other preselection candidates," she said.
"The Liberal Party is a great grassroots democratic organisation where members choose their candidates based on merit.
"I thank Prime Minister Scott Morrison and deputy leader Josh Frydenberg for all their support.
"Finally, thank you to my family for their incredible and unwavering support and encouragement. I could not have done it without them."
Victoria's parliament must now endorse Ms Henderson's appointment before she officially fills the position, as required for casual vacancies in the federal senate.
Since 1977 state governments or governors have appointed senate replacements from the same political party as their predecessor as a convention.
Ms Henderson held the seat of Corangamite for six years before losing to Labor challenger Libby Coker in this year's Federal Election.
Ms Henderson lost the seat by 1.1 per cent to then Surf Coast Shire councillor Ms Coker following a 2018 redistribution of the electorate.
The distribution wiped out the Liberal's 3.1 per cent margin in the seat and gave Labor a tiny 0.03 per cent lead.
The appointment would make Ms Henderson the sole state or federal Liberal MP based in greater Geelong.