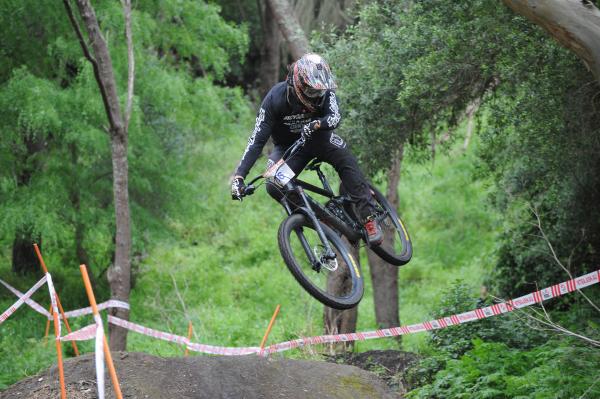 The risk of injury from makeshift jumps throughout Geelong has prompted plans to build a new mountain bike track in Newtown.
Riders will have a chance to shape the plans at Geelong's main destination for the sport, Hill Mountain Bike Park, with council launching an online survey this week.
A recent council assessment identified several makeshift jumps and structures throughout the region.
City Hall plans to remove the jumps at tracks along the Deviation in Fyansford and at Zillah Crawcour Park to reduce the risk of injury.
"It's important that our open spaces are safe for all users to enjoy – whether you're riding your bike, walking your dog or going for a run," council's community life director Robyn Stevens said.
To replace these and encourage outdoor exercise, City Hall plans to build additional facilities for mountain bikers at Newtown.
Council officers will also meet with bike riders in coming weeks to discuss potential improvements, according to City Hall.
"We understand there is interest from the community to create additional facilities for mountain bike and BMX riders in the region, particularly for more advanced users," Ms Stevens said.
The survey is open at yoursay.geelongaustralia.com.au until July 30.