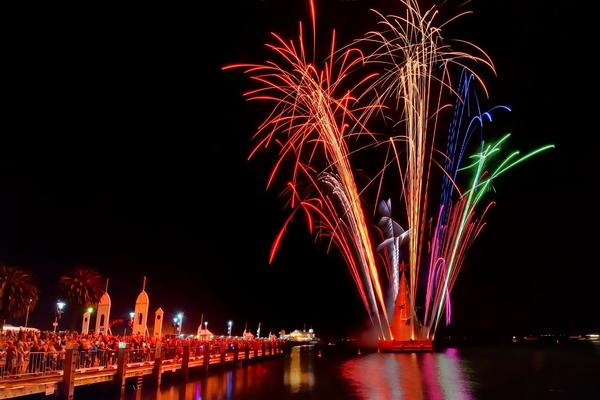 Strong winds and heavy rain have caused the cancellation fireworks and other entertainment at the launch of Geelong's floating Christmas tree tonight, council has announced.
Entertainment from a range of performers, including The Mik Maks, was due to begin at 7pm.
But forecasts of strong winds and rain meant festivities, including the arrival of Santa via a boat, could no longer proceed safely, council stated this afternoon.
The lighting of the Christmas tree will proceed as scheduled at 9pm and a lighting projection show on City Hall will begin at 9.45pm, according to council.
From tomorrow, the 25-metre tall Christmas tree will light up at regular intervals from 8.30pm until midnight.
The projections, by local artist Matt Bonner, will be shown on City Hall's Gheringhap St façade from 9pm until midnight.
Both displays can be viewed nightly until 7 January 2020.