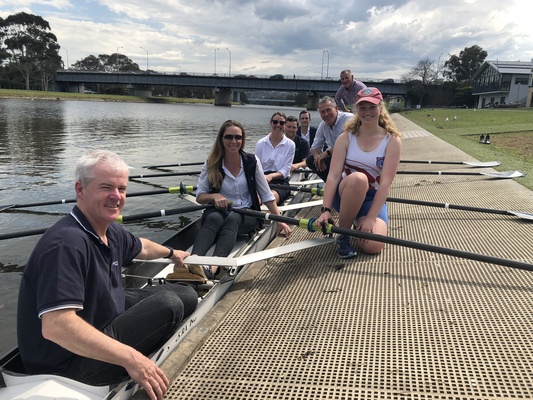 Geelong's 32 years of hosting the historic Head of the Schoolgirls rowing regatta on Barwon River is set to continue, council has announced.
Rowing Geelong president Phil Ryan welcomed the regatta committee's decision to name Barwon River its preferred location until 2024.
"We look forward to continuing to host the premier schoolgirls rowing event on the Barwon River for many years to come," he said.
"Over the past 30-plus years of the regatta being held on the Barwon, Rowing Geelong has managed and developed the course such that it now hosts almost a third of all rowing racing in Victoria."
The current contract for the event was due to expire in 2019, but the committee announced Geelong as the preferred following a competitive bidding process.
Negotiations for new contract will begin in coming weeks, according to council.
The Head of the Schoolgirls attracts more than 2000 competitors and sees thousands of spectators lining the banks of Barwon River each year.
Geelong's council estimated the event injected about $2 million into the local economy annually.
City Hall and Corangamite Catchment Management Authority, with the support of Rowing Geelong, partnered in a bid to retain the event.
The bid described the course as free-flowing, protected, safe and offering unparalleled spectator viewing from both sides of Barwon River.
Geelong's council and state authorities had committed about $2.5 million to infrastructure improvements at the river over the past two decades, the bid pointed out.
"We have no doubt Geelong is the best venue for the Head of the Schoolgirls, and we're absolutely delighted to retain it for another five years," Geelong Mayor Bruce Harwood said.
"The Barwon River creates an atmosphere for competitive rowing unlike any other."