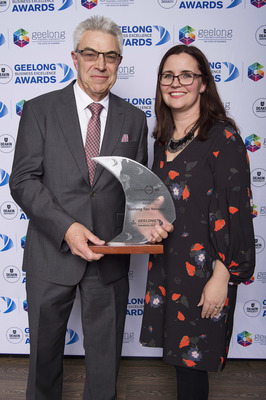 By Luke Voogt
Winning at the Geelong Business Excellence Awards gave local taxi drivers and staff a great morale boost, according to their boss.
"It was a pretty proud moment," said Geelong Taxi Network's Peter Valentine.
"The (win) gave the staff something to be proud of that they achieved as a group."
Mr Valentine urged local businesses and entrepreneurs to enter the 2019 awards, which Geelong Chamber of Commerce launched last week.
The awards recognised business excellence while giving entrants valuable information on improving how their operations, he said.
Entries close on 3 May, with the chamber running free insight sessions for prospective entrants this month.
About 200 businesses had signed up for the sessions so far, the chamber said.
Geelong Taxi Network won the Accessible Business category last year.
The win promoted the company's commitment to supporting the aged, frail and disabled, Mr Valentine said.
"They're a large part of our business. The award cements our dedication to that part of the industry and strengthens our connection with them."
Awards entry information is available at gbea.com.au.