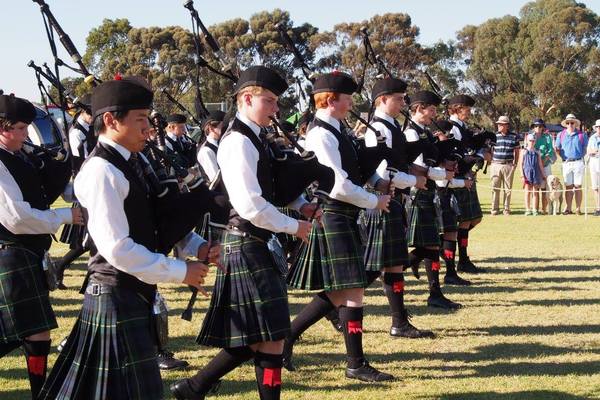 By Luke Voogt
Bagpipes will blare, swords will clash and haggis will sizzle when Geelong Highland Gathering comes to North Geelong's Osborne Park on 17 March.
The event features the return of the Victorian Pipe Band Championships, with gathering treasurer Peter McLoughlin expecting more than 20 entries.
"Being awarded the (championship), yet again, is recognition by Pipe Bands Victoria of the calibre of the Geelong Highland Gathering Association," he said.
Hopefully the competition would reach the same heights as last year when it was the second biggest pipe band championship in Australia, he added.
New Zealand and New South Wales music adjudicators Scott Mitchell and Andrew Sneddon will judge the contest alongside their Victorian colleages.
This year's gathering will also include the South Pacific Heavy Scottish Games Championships and highland dancing competitions.
"A highlight will be the Massed Pipe Bands at the end of the day`s activities," McLoughlin said.
A Scottish faire market will sell food including, of course, haggis, Celtic jewellery and souvenirs, while free activities such as a petting zoo and jumping castle will keep the kids entertained.
Other attractions include the 42nd Highlanders Regiment Re-enactment Group, long sword demonstrations, vintage cars and clan tents.
This year's Geelong Highland Gathering marks 162 years since the first on New Year's Day 1858 and will be the 62nd in the modern era, which begun in 1958.
The change of venue from Goldsworthy Reserve, Corio, occurred due to unexpected delays in renovations to its running track and oval, McLoughlin said.