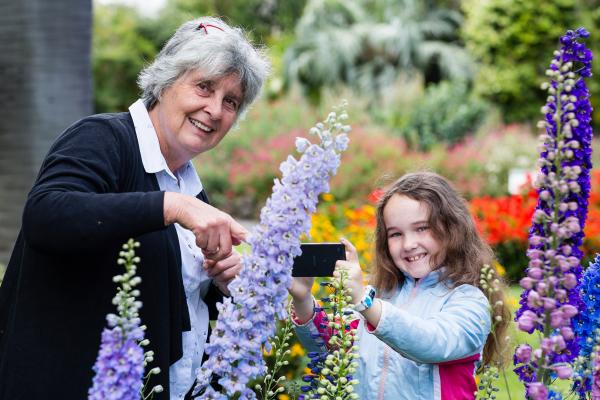 By Luke Voogt
Budding wildlife photographers can take their skills to the next level amongst the colourful flowers of Geelong Botanic Gardens next week.
The garden's education officer Jenny Possingham is running two workshops on turning the humble smartphone into a tool to capture the natural world.
"There's no shortage of backdrops," the Highton local said.
"People discover they can do more on their mobile phone than they thought was possible, which is what it's all about.
"The best camera you've got is the one you've got in your hand."
Jenny has a PhD in biology, has worked in the field for decades and has been involved with the gardens for 15 years.
"We have an incredible oasis of wildlife – everything from the fruit bats and possums that live in Eastern Gardens to the butterflies that feed amongst the flowers," she said.
But most of the photography would involve insects and birds, Jenny said.
"You can get lizards if you're very lucky but you've got to be quick. We do have a possum but it's hard to photograph because it lives in a tree most of the time."
Jenny will go over the finer points of framing in the workshops, which include entry to the 56th Wildlife Photographer of the Year exhibition at the National Wool Museum in their price.
"A lot of it is about opening people's eyes to what's in front of them," she said.
"Number one is clean your lens!"
The gardens will also hold a workshop for under-10s involving seed-planting and other "messy" fun next week.
Details: geelongaustralia.com.au/gbg
Luke Voogt