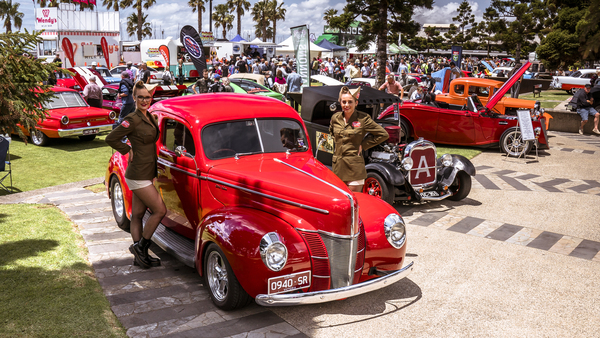 Geelong Revival Motoring Festival is gearing up for its biggest event yet in 2019 – and readers can be part of the action with the Indy giving away 10 double passes.
Festival organisers said the seventh annual gathering of classic vehicles on Geelong's waterfront from 22 to 24 November would "get everyone's pulse racing".
They described the festival as a "must-see for anyone with a taste for nostalgia and blood-pumping performance".
"Some of the finest examples from the golden era of Aussie and American muscle will be on display," they said.
The festival would feature more than 300 classic vehicles competing for an Australian National Classic Sprint title, the organisers said.
About 500 vehicles would be on display alongside various other activities including a National Vintage Fashion Awards and a Demo Track for patrons to "experience heart-racing performance driving" with professional drivers.
"The culmination of celebrations for the 40th anniversary of Mad Max will also take placel, featuring the iconic Interceptor and Pursuit Special vehicles," the organisers said.
"In addition, patrons will get a chance to interact with characters from the film and delve deeper into this treasured piece of Australian cinematic and motoring history."
The Indy has partnered with the festival organisers to give away 10 double passes, valued at $40 each.
A draw for the passes is open now at geelongindy.com.au/competitions.