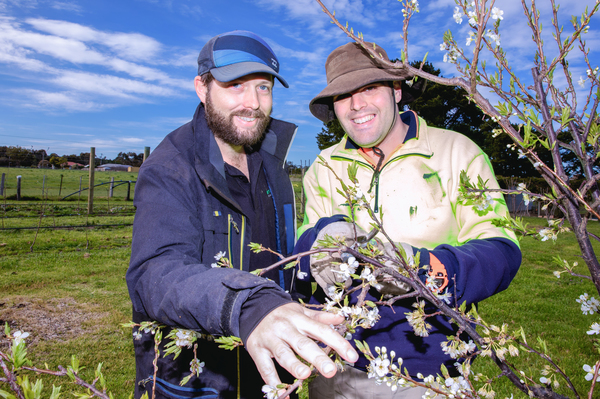 by Luke Voogt
A "dry and adventurous" new cider is just a taste of how a Leopold farm is changing the lives of disabled locals.
About 30 people work at The Paddock, including the blind and people with mental disabilities or using wheelchairs, according to supervisor Steve Hanan.
"Rather than being pigeon-holed into a certain environment they're out here showing they can do amazing things," he said.
"Each one of them has something to be proud of when they go home each day, which is the aim."
The sustainable three-hectare farm grows a wide range of produce, including 600 trees worth of apples.
Earlier this year its workers harvested 40 tonnes of apples and partnered with a local brewer to enter its PAV Cider into the Great Australian Beer Spectacular in Melbourne.
"We were amazed they actually entered it in so quickly," Steve said.
"It usually takes a few years to perfect (ciders)."
The former landscaper described his work at The Paddock, which has been running for seven years, as fulfilling.
"It's an opportunity to build something I've never built before and I'm learning as much here as everyone else," he said.
"There's all sorts of characters out here. AFL banter's big and everyone likes a joke – so we spend the whole day joking while we're working."
East Geelong local James Elsen has spent three years pruning, weeding, harvesting and learning to use various equipment at the farm.
"The only thing I haven't used is the tractor," he said.
Working outdoors at the farm was unlike anything he done before and brought together people with a common interest in gardening, he said.
"It's nice to come out here and do something different to what I was doing."