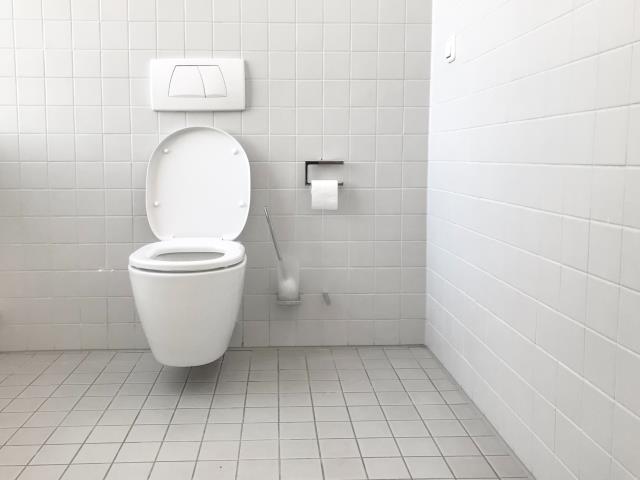 Barwon Water has welcomed the release of a new standard that will help in the fight against sewer blockages.
Standards Australia has released a new national standard to make sure wet wipes and other items marketed as "flushable" pass a series of tests to verify that they break down in sewers and do not contribute to blockages and overflows.
Manufacturers will be permitted to include a symbol on the packaging of verified products, indicating they can be safely disposed of down the loo without building up, trapping grease from kitchen sinks and causing blockages.
Barwon Water Manager Operations Anna Murray said the standard was the result of manufacturers, water utilities, peak bodies and consumer groups working together on the issue.
"We remove about seven tonnes of rubbish from our largest water reclamation plant, Black Rock, every week from people flushing things down the toilet that they shouldn't – that's the equivalent of 14 grand pianos," she said.
"Some of these things obviously shouldn't go down the loo, like toys, shoes, nappies, condoms, sanitary products and plastic rubbish. However, less obvious things like wet wipes – including some of those labelled as flushable to date – shouldn't either, as they're a major contributor to blockages. They don't' break down in the system like loo paper.
"These blockages are very serious and can lead to raw sewage spilling out into streets or creeks, or even people's properties.
"Not only do blockages wreak havoc with Barwon Water's sewerage systems, residents and businesses are often left with expensive plumbing and repair bills, not to mention a horrible clean-up"
While the new Standard is voluntary, it provides manufacturers with clear pass/fail criteria for products suitable for toilet flushing.
It includes requirements for clearer labelling so customers can tell whether a product is safe for flushing.
The flushable symbol is expected to start showing in the coming months on products that have passed six tests and have no plastic in them.
Ms Murray said she was looking forward to seeing the new standard on products and said anything without the symbol should be treated as un-flushable.
"If it's not toilet paper, it's got to go in the bin," she said.
For more information, see barwonwater.vic.gov.au/water-and-waste/sewage/dont-flush-it.