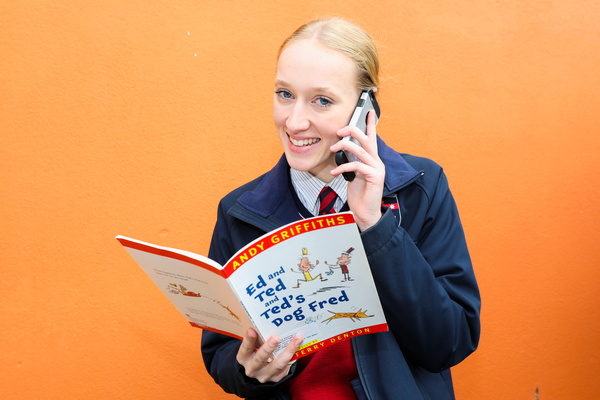 By Luke Voogt
Helping a disadvantaged 'buddy' to read is a challenge when their voice is the only thing to go by, says Torquay's Sophie Skuza.
For weeks the St Ignatius year 12 student has helped youngster Kai read over the phone despite never meeting him.
"It's obviously very difficult given you can't see their faces or expressions," 17-year-old Sophie said.
"You're putting together this mental image of who you're talking to."
Sophie helped "enthusiastic" reader Kai through a Smith Family program anonymously pairing senior students with buddies across Australia to read together three times a week.
"He's always willing to give new books and words a go," she said.
"He always says please and thank you, which is very nice. This year my buddy's mum is really heavily involved in the program."
Last year Sophie mentored a grade five girl experiencing a "fair bit of disadvantage" at home.
"She'd often talk about how finding friends was hard or if she was having a good day," Sophie said.
Sophie asked about her buddies' interests to build a rapport.
The program's improvement of Sophie's communication skills would help her pursue a medical career, she said.
"When you hear that increase in their confidence it makes you feel so much better about what you're doing."