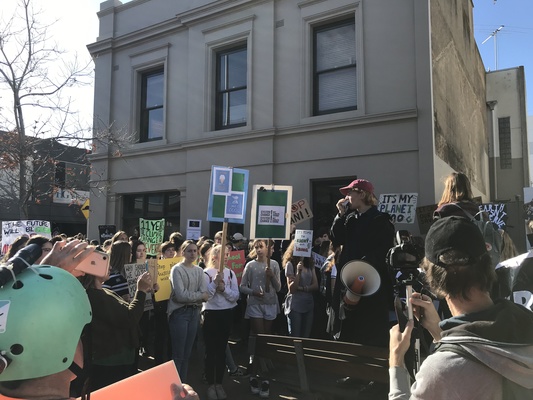 A local MP is "totally irresponsible" in encouraging children to skip school for a climate change protest, according to a political adversary.
State MP Bev McArthur slammed federal counterpart Libby Coker this week, saying recent NAPLAN results "clearly" show that Victorian students need more time in school.
Ms Coker issued a statement this week backing the school strike on 20 September, a Friday, because she "stood with" children worried about climate change.
"Climate change is real and we must act to protect Australia's future," said Ms Coker, Labor's Member for Corangamite.
"The students who are taking part in the School Strike for Climate on September 20 need to have a voice on future policy. They will be voting at the next election and they are actively engaged, so they should be encouraged, not criticised."
"I support the student's right to peacefully protest for their future, I support peaceful action to drive democratic change, and I encourage schools and parents across Corangamite to back their kids."
Ms McArthur said children faced enough educational challenges without taking days off for protests.
"It is totally irresponsible of Ms Coker to advocate children skipping classes to attend her rally. What's wrong with a protest on the weekend, or would that not suit Ms Coker?," said the Liberals' Member for Western Victoria.
"Teachers and parents should also reject Ms Coker's encouragement for their children to avoid class.
"Recent NAPLAN results have demonstrated that Victorian students need to do better than is currently the case. Clearly, more time at school, not less, and an improved concentration on reading, writing and arithmetic would be more beneficial to students than attending climate rallies.
"Attendance and retention rates are at an all-time low in many areas so the last thing students need is a leader in the community advocating wagging classes and spending less time at school."