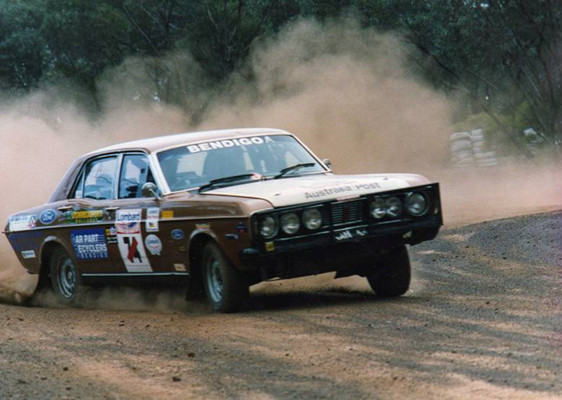 Some of Australia's "most celebrated and valuable" rally cars will gather for an Australian-first event at Avalon this weekend, organisers have announced.
The Historic Rally Association gathering would feature cars from the 1950s and 1960s driving a 1km track at Geelong Motorsports Complex on Sunday, the organisers said.
"The public will experience the sights and sounds of these special cars doing what they were built for: going fast in the forests and outback tracks."
A pair of historic Ford Falcon GTs with connections to Geelong would be among four of the iconic vehicles joining the rally, the organisers said.
Three of the GTs would reunite for the first time since racing in the 1968 London to Sydney Marathon.
The fourth GT had a particularly strong association with Geelong, the organisers said.
"It is the Lunwin Products car driven by Rex Lunn, Clive Tippet and John 'Archie' Hall, all members of the Western District Car Club. John Hall is still a resident in the Geelong area.
"Lunwin Products was a Geelong based supplier to Ford. The car itself resides in Queensland these days."
The organisers expected almost 50 retro rally cars to attend, representing brands also including Peugeot, Datsun, Lancia, Renault, Fiat and Audi.
Rallying would begin around 11am, the organisers said, with entry to the event costing $10 per car.
"Visitors will be able to view the action from 3 viewing mounds as well as mingle with the cars and drivers in the display area."