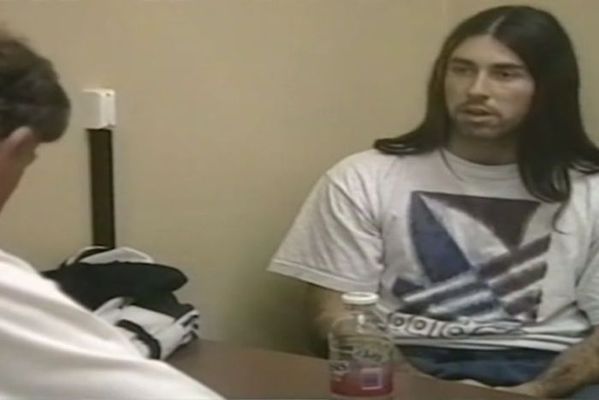 by Luke Voogt
Murderer Karl Hague has lost an appeal against his conviction for stabbing 16-year-old Ricky Balcombe to death at Market Square on 5 May 1995.
Hague's lawyers in July lodged applications to appeal for either a retrial or for his 2018 conviction to be quashed.
But the Court of Appeal this afternoon dismissed Hague's applications to appeal against both his conviction and sentence.
The ruling means Hague will continue to serve at least 20 years in jail for murder.
In handing down the ruling Chief Justice Anne Ferguson rejected an application to introduce new evidence that convicted killer Nick Munn allegedly confessed to murdering Ricky Balcombe.
Lawyers for Hague submitted the theory in court prior to a jury last month convicting Munn of killing his friend Jason Fry at North Shore in 2018.
"The Court concluded that the evidence lacked credibility," Justice Ferguson said.
"If the evidence were to be placed before a jury, there was no significant possibility that it would affect the outcome of the trial."
The evidence failed to meet the threshold requirement that a jury, acting reasonably, might accept and act upon it, she said.
In Hague's 2018 trial the prosecution relied on an eyewitness to the killing and witness evidence he was in the shopping centre about the time of the murder, Justice Ferguson noted.
She acknowledged problems with prosecution witnesses, some of who had engaged in criminal behaviour of varying seriousness since the murder.
"Many gave different or incomplete accounts," she said.
"A number refused to cooperate with police, at least in the initial stages of the investigation.
"Further, the lengthy delay in the trial meant that a number of witnesses were no longer available to give oral evidence, and accordingly, their statements were read to the jury."
But the court found, when considered as a whole, the prosecution case had been strong, Justice Ferguson said.
"On the sentence appeal, the court noted that this was a serious example of murder. It was a revenge killing.
"Although the court accepted that the applicant had not sought out the victim on the particular day, the attack itself was not entirely spontaneous."
Given the sentencing judge's observation of "significant doubts" for Hague's rehabilitation, his sentence was "not manifestly excessive", Justice Ferguson said.
Hague is serving 26 years in prison and will be eligible for parole after serving 20 years.
The Court of Appeal handed down the ruling after the Indy went to press on Thursday afternoon.