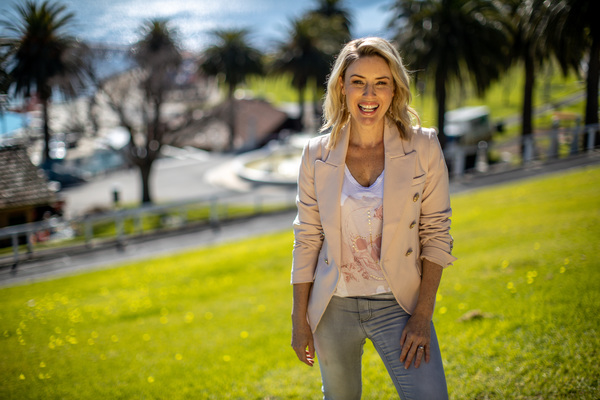 Newtown mum Angie Hilton is going global, with her Geelong-produced show Destination Happiness set to air on Discovery Channel in the Middle East.
The mental health and happiness program was also getting interest in Europe and Africa, said Angie, the show's host and creator.
"It's really exciting for a TV show created by a boutique production company in Geelong to get this sort of interest and recognition."
The "amazing feedback" of viewers across Australia who found the show helpful inspired Angie to film another season, she said.
"To know that we may be able to spread that message even further is really motivating."
The third season of Destination Happiness features 13 episodes and airs in Australia at midday on 7 September on Channel 9.
This season's guests include entrepreneur Gary Vaynerchuk, Boost Juice founder Janine Allis, The Streets Barber Nasir Sobhani and more.
The show also features local community groups making a difference, Geelong psychologist Chris Mackey and regulars such as nutritionist Lola Berry.
Angie's battle with depression and anxiety in her late 20s inspired her to make "studying happiness" her "full-time job", she explained.
"I felt blindsided, like no one had warned me you could possibly feel that bad every day," she said.
"It was a long slow climb out of the hole I was in, but I came out of it with skills to use for life and I want to do everything I can to raise awareness and hopefully help others."
Angie Hilton is associate editor for the Indy's sister publication Geelong Coast Kids magazine.